Cancer:
The life or death difference…
what is it?
Editor's Note: All month long it's October's designation as Breast Cancer Awareness Month.

If you haven't read the previous articles, I encourage you to go back and read them, catch up, be inspired, and then read on here for the rest of the month. We give some personal history and healing testimony in those two articles. All month we are pouring out information, revelation, and tips for practical application in the prevention of cancer, breast cancer and other cancers too.
In a consulting session recently, a parent replied to me that knowledge makes all the difference. Today we'll look at why that is not true and what it is that really does make all the difference. See if you can find the answer in today's post:
In the last article, we talked about cultivating the right soil to grow health instead of cancer or other diseases. I asked you three questions: What's so important about your pH? What is it and why does it make a difference in whether you are healthy or not?
We defined pH as your potential for health. Readers learned that proper pH in the body, as in a garden, dictates what grows. In this case… health or disease. If you desire to live in health, you must provide, cultivate, the right soil, the right environment for health to grow.
I listed several things which happen when pH is out of the desirable range. For your benefit, I am going to take you though each of those things this month, expound on them, and also on the devastating results if not corrected.
But first, what I need from you is your heart committed to hearing and your eyes to seeing and your, uh, err, backside, to getting up and doing what it is you learn as we go through the month.
You see, I am passionate about the punch-line here. We are not here to share entertaining, informative articles so that we all can feel smart and have stimulating politically correct conversations.
Our mission in life is to save lives and put you on the path to your purpose in life, to give out all that has been so freely given to us, to serve a sick and hurting world by bringing uncompromising truth. It's not to just sound altruistic; it is what we live for.
I'm just saying… get a clue folks. You are not here at this site by accident. If you are here, God has given you the answer to prayers, someone's prayers, and right under your nose is life. Don't snub the provision and thereby also the perfect protection.
What prompted this powerful passionate blog? Well, remember I told you in the last article that we would be teaching at a big seminar over the weekend about the same topics, pH and cancer prevention? We did. And we are hearing wonderful reviews and reports!
But, as is the norm, less than 1% of the entire gathering found they had saliva pH in the desirable range. (By the way, what's your pH? Is it in the desirable range?)
What I found next is really the topic for today.
All too often we pour out our hearts and heads in amazing seminar segments and bring these groups life-transforming mentoring messages only to meet up with the very same folks later in the weekend, folks with cancer or other diseases, still sipping on the soda as they ask for free advice on recovering their health. That is exactly what happened this weekend.
Not even twenty-four hours later, I walk into one, having previous cancer history more than once, still drinking a soda. Another with previous diabetes, still making jokes about being a heathen for eating too many pleasures at the buffet. And another, mocking references to being spirit led as to the volume of food to eat and when.
So, it is the passion, inspired by the Lord's faithfulness, that is the reason my heart brings this message to you today.
So many people still stumble and remain in a defeated, mediocre life. Year after year is spent without victory, just lukewarm or worse, because they refuse to surrender the self-indulgent, rebellious attitude of the carnal nature to the authority of the known truths that will save their lives.
I am not judging individuals. I am not their policeman. What I am saying is that all too often people make jokes to cover up their own inward conviction that day-in and day-out they are knowingly and deliberately placing themselves at risk. They are, in truth, making light of the unction inside to make a change or face natural consequences.
You see, knowledge of a thing is not possession of it. Knowledge is not the answer. All these folks just received ample knowledge… and made light of it.
Wisdom is the principle thing. Wisdom defined is: the skillful application of knowledge.
Why would people, recently taught and tested, go right out and make the same choices they just learned were destroying their health? Why do people make jokes about what they just learned? One of the seminar participants witnessed these things and called to ask me those same questions.

Simple… they choose not to believe that it really matters. The information is fascinating, but not convincing. The alternative then is to believe that people are helpless victims at the whim of an unmerciful disease, which strikes randomly and without cause. This absolves me of any responsibility for my actions and I can go on living just like I choose.
Now, be careful that you don't misunderstand me; we are not speaking of someone who just makes a mistake from lack of knowledge. No, today's article is speaking to deliberate and repeated disobedience and rebellion to the principles that govern health in the body.
We must take it to heart that we have an obligation to God's Grace not to live according to the things that destroy us, but according to the life supplied and the wisdom of Spirit who dwells in us.
How do you know the difference between a faithful effort and a rebellious choice?
The truth is the things we place first in our lives are the things we honor, the things we worship. Perhaps it is time for some of you to admit that those idols are food and drink that are violating the health of your body.
This is a word of correction to many today. If it applies to you, will you receive it?
(If it doesn't apply to you, just learn what you can and don't be a policeman for others. Condemnation kills.)

Every day I witness how Truth and Wisdom are actually restructuring my physical body. And also how grace and mercy are bringing me through the challenges to walk in truth and health during life's most difficult days. This same wonderful gift is available to everyone who will believe it and follow the pattern for life. It is a provision that is ours to receive. Or to resist.
Learn what to receive and when to receive it.
Learn what to resist and when to resist it.
The greater the change, the greater the reward.
And what if you have disregarded instruction and not applied wisdom? Change. Right now.
The five steps to health are:
Believe. Choose. Activate. Achieve. (Repeat.)
As you walk in obedience to Wisdom, instructing you in the design and function of the body, your life and health will be restored!
You can learn more in The Joshua Groups Wellness Coaching and with The Picture of Health Daily Power Plan 100-day devotional.
As we continue our discussions all this month on the prevention of cancer and other diseases, as well as how to recover if you or a loved one has already had signs and symptoms of disease, we will be covering even more life-changing truths and powerful helps to put you on the Path to Prevention or on the Road to Recovery.
Know someone who is struggling
with some health problems?
Of course you do! Please share this with them.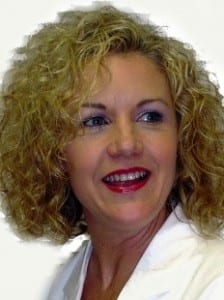 Michelle Pearson is a dynamic wellness coach, speaker, author, and the Founder & President of Picture of Health Inc. (http://thepictureofhealth.com) On a personal health journey for the past 18+ years, Michelle's mission is to educate, activate, challenge and equip others to live a full, satisfying life through the use of state-of-the-art educational resources to produce significant and lasting health breakthroughs.
Picture of Health Inc
PO BOX 267

Harrison AR 72602
(870) 688-0390
Did you learn anything?
Leave me your comments and questions below!