Choosing
What to Remember
This Memorial Day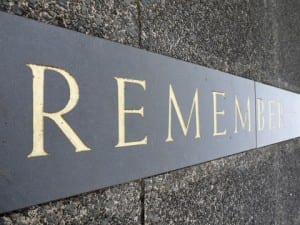 By Michelle M Pearson
Today I am particularly inspired by our nation's Memorial Holiday, a day specifically set aside to remember… to remember our military personnel, including my older brother,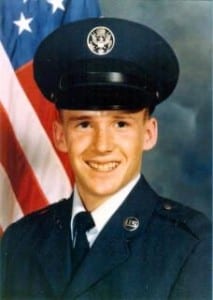 PFC Tommy L. McDaniel, Jr. killed in a non-military accident while serving in the United States Air Force at Howard AFB, Panama. March 19, 1962-May 10, 1981.
We highly esteem our men and women, and the families who support them, who serve and have served to make and keep our country a free, democratic nation and who also serve worldwide to assure others in other countries have access to the same God-given liberties and freedoms should they desire to avail themselves of them.
I know many of you in other countries have similar times of remembrance. These types of holidays also cause us to remember all our loved ones who have died and gone on into eternity, grandparents, mothers, fathers, children, spouses, other relatives and beloved friends or co-workers.
Every year, many visit war memorials and grave-sites worldwide to place flowers or wreaths in memory of these precious people who made marks on our lives, whose lives are part of the fabric of our memories within.
That's what I'd like to write about in the next few articles… that fabric of memories and how it affects us, our faith, families, fitness, finances, and our future. I think you will be surprised and, hopefully, inspired and encouraged with some very interesting and important details about our memory, our health, and the design of our fearfully and wonderfully made bodies!
This blog actually comes about as I embark on my own personal 40 Day Bootcamp to revive, refresh, and renew my Spirit, soul, and body. In the past three years, our daughter, Rachelle, my father, Tom, and my step-father, Buddy, have all moved to heaven; as you may have seen on my personal Facebook and Twitter posts, my dad died earlier this month. In addition to these immediate family members, three very close friends have also died in these last years from the ravages of cancer.
So, this past season has been quite a natural and spiritual journey for me and for our family. In a very short span of time, we have been presented with many opportunities to choose life or death, blessing or curse, to behold greater Truth and apply it to our lives OR to reject Truth and refuse Comfort and, in so doing, to choose to grieve unmercifully.
But, you see, each of us have just that… our choice as to how we decide to process so much change. I can choose to perceive it all as great tragedy, inconsolable loss, and grief upon grief. In choosing that, the majority of the world would agree with me; they'd consider it "understandable"; they'd call it "normal and even healthy; some would even consider that it was the necessary process of healing and encourage me in surrendering to grief for a time.
But I choose to see a different path, perhaps the peculiar path, but a path that leads to possession of my own true healing and health based on God's design of my body and desire for my life. I choose not the normal grieving process, for Jesus Christ went through the "process" for me already; the Bible says that Jesus took my sorrows and grief upon him. His Word tells me that I do not have to grieve as those who have no hope.
Daily application of that belief to my thoughts and my choices leaves me not with a "process of grieving" but supernatural possession of healing. But I must choose daily to live, to stay, on the path that views all things in The Light of God's Word. I have that choice, as do each of you, even if you have not been told of it before.
Yes, there are tears sometimes when we remember. But that is altogether different than being lost in the grip of grief. Choosing the happy hope of a future reunion is the path of real healing. That real healing lives fully in the light of hope; it does not live in the context of the past, the loss, and the continual measurement of time relative to the time a loved one's death occurred.
For example, a short while after our daughter moved to heaven, I was in the grocery store, dressed up for church with hat and heels, when I passed by another woman. She stopped me to share how beautiful she thought I looked that day. She shared how, since her husband's death a year before, or maybe it was two, I can't recall, she had not cared about her appearance, had not taken care of herself or home; but what she shared next is what I thought of today. She said seeing me that day changed that for her. She made a choice right then to change that and to live again. She right then stopped living in the context of the time marked off by death and began living life marked in the context of supernatural healing.

Part of that supernatural healing, at least for me, means that I have the courage and grace to share it with you from our stance of victory. It is not naturally easy for me to share such intimate events and growth with you. It must be accomplished through God's Great Grace. But Dr Ray and I both believe that sharing our journey with you will help you and others make choices that produce life, comfort, and complete health.

What I see as I choose daily to look through the eyes of Truth is just how lovingly and powerfully God equipped me in advance with both grace and super-natural abilities to do all that these circumstances have required of me, things I never, ever, suspected I would face or do, let alone conquer victoriously.
As I said above, my dad just moved to heaven this month after a long hard fight. By God's equipping, I preached his home-going (funeral) and graveside services. And His grace, tangibly expressed through the love and support of my family and friends, was sufficient to supply the strength and peace to do so with the message of victory.
Out of the fire of all those challenges has risen an even greater resolve and stronger desire to bring the Word of Truth to help a hurting world believe and receive complete healing. This was not birthed in anger at the injustice of cancer, nor the human need to hold on and remember, but rather it was birthed in the Love of my good God who always causes us, in all circumstances and in all ways, to triumph as we choose to believe in His Word.
To our surprise and many of yours, in all of this, we have received what we see as an extraordinary assignment. The assignment is to climb Mt. Kilimanjaro as a prophetic act of REMEMBRANCE. Our part was to RESPOND, His part is to Rescue, Restore, Redeem, and Reveal. In it all, the story of this journey brings real hope, real help, and real answers to millions of hurting people.
Armed with courage that only comes from within my place in His Grace, I will summit (conquer) the world's tallest free-standing mountain peak in January 2013. As the team mounts the summit at sunrise on the 7th day (Selah), we will remember each of you and remember that God is greater than all the mountains that stand in life's paths and in the pathways of all our memories.
I'd like to explore with you through the next few articles those pathways of our memories. Many people believe that memories are made up of facts about events that we have previously experienced. However, neuroscience has proven that in truth, memories are not factual, but instead they are merely our perceptions of events that have been stored and recalled hundreds or thousands of times over our lifetimes and expressed repeatedly in our spirit, soul (mind, will, emotions) and our body.
We will talk more of this and the fearfully, wonderfully made body on our next blog. But as we close today, I do want to encourage you for your own good, to get involved at some level with the Kili Climb project. If you haven't hooked up yet with this journey of a lifetime, do it today: http://climb2rememberU.org Right now is a perfect time, the perfect day, to do so.
Find out more, watch the short inspiring videos, encourage us and be encouraged on our project Facebook page. You can also find out the answer to "Why do this?" on the short video!
And, please join us for the continued training in the next several blogs as we remember… there is hope, there is help, and there is a greater, better, way to complete health!
Know someone who is struggling with some health problems?
Of course you do!
Please share this with them.
Believe. Choose. Activate. Achieve. Repeat!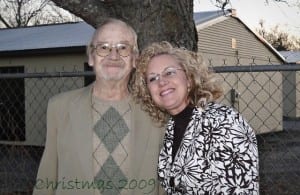 Michelle Pearson is a dynamic wellness coach, speaker, author, and the Founder & President of Picture of Health Inc. (http://thepictureofhealth.com). On a personal health journey for the past 18 years, the Pearson's mission is to educate, activate, challenge and equip others to live a full, satisfying life through the use of state-of-the-art educational resources to produce significant and lasting health breakthroughs.
You can call her Coach. Her Dad, Tom McDaniel, 1936-2012, called her Bluebird. Now in heaven, he calls her The Redeemed.

Did you learn anything?
Please leave me your comments and questions below!
I'd love to connect with you Facebook and Twitter too!
Just hit the buttons for your favorite social media!