Are You Confused About…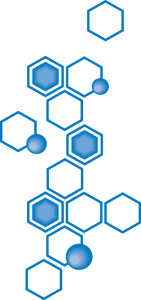 by Dr. Ray Pearson
We are leaking Monday's blog out early so you have plenty of time to get in on OUR GIFT TO YOU! Read on to collect your gift!

This month we are getting clear on a wide variety of wellness topics as we work our way through the series: "Are You Confused About…"
Coming up, we have articles on food allergies, Vitamin D, the B Vitamin family, and most importantly today… a brand new article, video, and LIVE webinar invitation that introduces you to the most revolutionary nutritional product I have witnessed in my entire career – that's a span of 42 years in clinical practice, three different degrees, plus, over 1000 hours of post-doctorate training in nutrition!
This product is so much more than what you think of as a vitamin or mineral, it is cellular nutrition at the very highest level. It is bigger and better and more effective than any other anti-aging therapies, pills, potions, or treatments we have ever researched – and our patients know… that is a whole bunch of research!
This product, ASEA, is the patented, one-of-a-kind in the world, "redox-signaling molecules", the messengers naturally found in the body whose job it is to ACTIVATE the function of your every cell!
I'll be speaking later tonight on this bio-tech breakthrough and answering your questions; we may also be fortunate enough to have some guests with personal experience and testimonies!
(Michelle will insert instructions below on how YOU can get a free invitation to join us online LIVE. If you are overseas from us, or not available at that time, you do not have to miss out! Just register anyway and we will send you a recording via email.)

Right now, please take just 5 minutes to check out this quick video clip of what some of these other doctors, healthcare professionals, researchers, and atomic scientists have confirmed. Click on the video:
Remember… it's your health, your choice. So why not make the choice to listen in tonight and find out how the ASEA product can impact your life and the life of those around you?
P.S. Do you have friends and family who are athletes?
Join us to hear how my lovely wife Michelle went from 4 mile hikes 3-4 times per week in the Ozark Mountains to 6-10 mile hikes back to back five days a week, doubling her mileage in 8 days and tripling her weekly mileage in 30 days. She is training to climb Mt Kilimanjaro, Tanzania, Africa, the world's tallest free-standing mountain peak and counts ASEA as a gift from God for her training.
And for all those athletes who are way out beyond that level, there are triathletes, Xterra competitors, and other professional athletes raving about the increase in performance and injury prevention, as well as amazing recovery times post-competition or workout.
Based on the scientific research data, about 70% of the athletes that try ASEA should experience the ability to maintain a higher power output without crossing the Ventilatory Threshold (VT) that instigates fatigue, allowing them to go longer at the same power burn or to operate at a higher power burn than possible before ASEA.
So, share the link to this blog and this video (here) with every athlete in your life too!
IMPORTANT INSTRUCTIONS: You do have to register, and space will be limited! So you will want to get registered ASAP! Here is how to join us for the special online webinar about this amazing bio-tech nutrition:
Click HERE or on the menu above for The Joshua Groups, scroll down to register, ignore any payment request emails – this one is on us and we will take care of that payment. Then, WATCH FOR AN EMAIL FROM DR RAY & MICHELLE PEARSON. Please follow the instructions in the invitation email that you receive on Monday, June 25, 2012 to join the webinar – and dial in early if you want a live seat! 7:30pm CST / 8:30PM EST
(First Come, First Served, everyone else registered in advance will get it by recording.)
Got questions or confusing information along these lines? Ask in the comment section below and we will try to get it covered for you this month!
Know someone who is struggling with health problems?
Of course you do!
Be BOLD! Love them and share this with them.
Believe. Choose. Activate. Achieve. (Repeat.)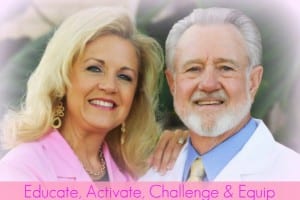 Dr. Ray Pearson is a licensed Chiropractic Physician and a Pharmacist, with over 40 years in healthcare. Dr. Ray has post-graduate training and certification in numerous advanced wellness therapies and Chiropractic techniques.
Michelle Pearson is a dynamic wellness coach, speaker, author, and the Founder & President of Picture of Health Inc. (http://thepictureofhealth.com).
On a personal health journey for the past 18 years, the Pearson's mission is to educate, activate, challenge and equip others to live a full, satisfying life through the use of state-of-the-art educational resources to produce significant and lasting health breakthroughs.
Dr. Pearson and wife, Michelle, have more than 1000 hours of continuing education in advanced nutrition and wellness topics. Both are dynamic wellness coaches, speakers, authors and founders of http://thepictureofhealth.com. Together, their mission is to educate, activate, challenge and equip others to live a full, satisfying life through the use of state-of-the-art educational resources to produce significant and lasting health breakthroughs.
Picture of Health Inc
1212 Eugene St
Harrison AR 72601
(870) 204-6960