Are You Confused About…
What We Do?
by Michelle M Pearson
(That's me, Michelle, doing a radio interview with Daisy & Mr Froggy – appropriate for the condition of my voice at the time – this one was only a few minutes long, but we had another great hour-long radio interview with DJ Lil Clemons of www.wmugradio.org Thanks Lil! It was superb to have you host us on your morning show!)
Today is moving day for some friends who are starting out on a new leg, a new adventure, in their lives, moving to a new city and trusting God for bright things ahead, so we are volunteering to help move! Why? Because Love asked us to. That's one of the things we do… help others pursue the purpose and call of God on their lives, be an encouragement in whatever way God shows us that we can help.
In preparing this morning to begin our week and our day of serving, I thought it would be fun to give you a glimpse of recent travels and some other things that we do! We meet folks in all sorts of circumstances, so we thought it would help you to see more of the many things we do!
We author books, we teach classes, seminars, retreats, minister in churches, hold healing meetings, and yes, coach wellness clients here at The Picture of Health!
We also, beginning this year, climb mountains (Pikes Peak in September, Mt Kilimanjaro in January) to raise awareness and funds for human sex trade and trafficing victims, water wells, Christian television, and other Gospel outreaches.
Today's video is of our trip to the Western Pennsylvania Health Expo in Indiana, PA. We had the privilege of speaking at the Expo each day (on the topics of The Effects of Stress on Your Health and The Endocrine System), performing several wellness evaluations and nutritional tests on attendees, hosting a booth, meeting lots of new friends and partners for our Mt Kilimanjaro climb, as well as sharing at Divine Destiny Church on "Free from Grief".
So here is a quick look at shots from the Expo, I hope you will enjoy being with us to see a bit of our travels. Please excuse the puffiness and raspy voice! It really was a miracle that I made it there – all to God's Glory! I had been very ill for the two weeks prior – first time in more than 18 years and never been that ill in my whole life – must have picked it up on our travels thru Texas the month before! Thanks Texas! But we pressed thru and God delivered!
I have to share that it was so funny to see the doctor's face after he asked why I was at his office for the first time. I told him I never get sick, but it seems that I have finally, and that I needed to be well in 6 days to attend and speak at a Health and Wellness Expo! Dr Ray and I thought that was irony, but the doctor seemed to think it normal.

Anyway, we made it and it was an awesome time helping people, teaching, coaching, and ministering!
Thank you to all we met, served, and greeted on the road! We have new eternal friends sharing God's vision of abundance in faith, hope, and love as we go where ever He assigns us! Enjoy the video! I will see you on Thursday or sooner if you join us on Facebook and Twitter everyday!
Know someone who is struggling with health problems?
Of course you do!
Be BOLD! Love them and share this with them.
Believe. Choose. Activate. Achieve. (Repeat.)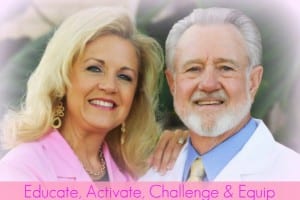 Dr. Ray Pearson is a licensed Chiropractic Physician and a Pharmacist, with over 40 years in healthcare. Dr. Ray has post-graduate training and certification in numerous advanced wellness therapies and Chiropractic techniques.
Michelle Pearson is a dynamic wellness coach, speaker, author, and the Founder & President of Picture of Health Inc. (http://thepictureofhealth.com).
On a personal health journey for the past 18 years, the Pearson's mission is to educate, activate, challenge and equip others to live a full, satisfying life through the use of state-of-the-art educational resources to produce significant and lasting health breakthroughs.
Dr. Pearson and wife, Michelle, have more than 1000 hours of continuing education in advanced nutrition and wellness topics. Both are dynamic wellness coaches, speakers, authors and founders of http://thepictureofhealth.com. Together, their mission is to educate, activate, challenge and equip others to live a full, satisfying life through the use of state-of-the-art educational resources to produce significant and lasting health breakthroughs.
Picture of Health Inc
1212 Eugene St
Harrison AR 72601
(870) 204-6960
*********