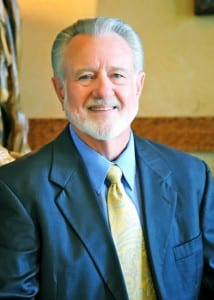 Editor's Note: All month long in October you will be seeing advertisements and hearing conversations about October's designation as Breast Cancer Awareness month. As we mentioned in our last two articles, we are taking advantage of the extra publicity and awareness to direct your focus to cancer prevention.
If you haven't read the previous several articles, I encourage you to go back and read them, catch up, be inspired, and then read on here for the rest of the month. We give some personal history and healing testimony in two of those articles. All month we are pouring out information, revelation, and tips for practical application in the prevention of cancer, breast cancer and other cancers too.
In the last article, we listed several things which happen when pH is out of the desirable range:
 When pH becomes out of the desired range…
·        Toxins attack the body causing disease, aging, water and weight retention.
·        Microbes in the blood can change shape, mutate, and become pathogens.
·        Enzymes that are constructive can become destructive. Excess proteins and fat remain in the blood undigested.
·        Oxygen delivery to the cells suffers. Antioxidant activity is reduced.
·        Organs of the body can become compromised, like your brain or heart. Function becomes diminished and deterioration is accelerated.
·        Mineral assimilation can be impaired or blocked. Magnesium is lost, calcium builds up in the blood and cannot get into the bones; other nutrients cannot be absorbed. Hormones become unstable and weakened in potency.
Let's look now at each of those things, expound on them a bit. Here to do that for us is Dr. Ray Pearson, teaching in an excerpt from our "40 Days to Freedom(TM)" Series:

Here's a bonus at your request! I'll have a quick video ready later today on how to test your pH. Please visit us on our Facebook page for the early release of that! You can purchase pH strips at your local health food store or online. Be sure to leave me a comment on what yours revealed!
Believe. Choose. Activate. Achieve. (Repeat.)
Know someone who is struggling with some health problems?
Of course you do! Please share this with them.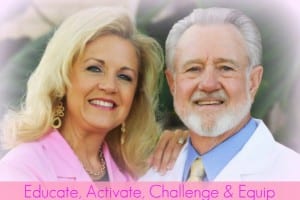 Dr. Ray Pearson is a licensed Chiropractic Physician and a Pharmacist, with over 40 years in healthcare.  Dr. Ray has post-graduate training and certification in numerous advanced wellness therapies and Chiropractic techniques.
Dr. Pearson and wife, Michelle, have more than 1000 hours of continuing education in advanced nutrition and wellness topics. Both are dynamic wellness coaches, speakers, authors and founders of http://thepictureofhealth.com. Together, their mission is to educate, activate, challenge and equip others to live a full, satisfying life through the use of state-of-the-art educational resources to produce significant and lasting health breakthroughs.
Did you learn anything?
Leave me your comments and questions below!