The Legacy: A Personal Story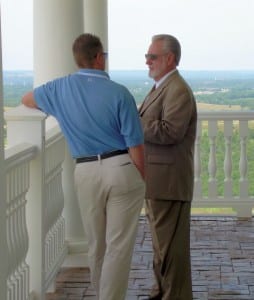 Dr. Ray Pearson is a licensed minister of the Gospel, Chiropractic Physician and a Pharmacist, with over 40 years in healthcare. Dr. Ray graduated from Arkansas Tech, in Russellville, Ark., with a bachelor's degree in Biology, completed his Pharmacy degree at the University of Oklahoma in Norman, OK., and then went on to complete his doctorate degree at Logan College of Chiropractic in St. Louis, Missouri. Dr. Ray has post-graduate training and certification in numerous advanced chiropractic techniques, including the Brimhall Protocol and B.E.S.T. In addition, he and wife, Michelle, attend several days of continuing education in advanced nutrition each year.
Far from the typical Doctor of Chiropractic or the familiar pharmacist, Dr. Ray also graduated at the top of his class from Victory Bible Institute in Tulsa, OK. He has had the privilege of treating many patients who travel from all across the globe to receive the Lord's provision of restoration and healing. Both a humorous and well-learned speaker, Dr. Ray employs extraordinary knowledge, divine revelation, and the application of God's wisdom in his anointed teachings. All to God's Glory!
Dr. Ray and Michelle married in 1994 and blended a family of five children (now grown to eight and four grandchildren), began to work together to serve the needs of the patient's in the healthcare clinic to serve in the local church body. Little did they know at that time what would sprout from those seeds! In 1998, on a short retreat to Tulsa, the Lord moved on their hearts to leave what they knew and follow Him – first to Bible School and then to the foreign mission field as missionaries. Their daughter, Dr. Rebecca Pearson, took over the clinic for them and they (and the family) began a journey the likes of which they had never known!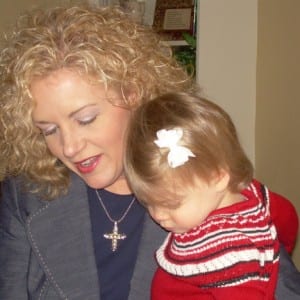 While on the field in Mexico, Dr. Ray and Michelle began to feel the deepening passion in their hearts for the restoration of complete health to lives of every nation and for those lives to be radically improved, transformed by practical application of simple truths.
This set in motion a series of events, including their return to the clinic in the states. Dr. Ray and Michelle began to apply these truths first to themselves, progressively regaining their own health (tortillas, cokes, and re-fried beans made with lard are not the healthiest of choices!). That transformation then began to spread to their patients regarding their overall health. As they began to receive extraordinary revelation as to the design of the body and its function, the Pearson's and their patients began to see pronounced improvement in the most difficult of cases.
As they continued to increase their studies and their pursuit of excellent resources, the clinical application of the precepts governing the design and function of the body brought continued and magnificent results. Nearly fifteen years ago, Dr. Ray and Michelle were asked by members of the community to start teaching wellness classes so they could broaden the reach. As a result of that request from a then group of local school teachers, literally thousands of people have attended these life-changing classes in Arkansas and Missouri, as well as many others nationwide through DVD and CD series.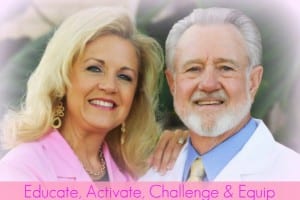 The Picture of Health was birthed from this passion to reach and serve others with scientific, medically proven, practically applicable, life-saving, life-transforming truth.
Known as the Dynamic Duo of Health and Healing, Michelle and late husband, Dr. Ray Pearson, established The Picture of Health and Hands for the Harvest Ministries to educate, motivate, and minister the Word of God, with particular emphases on Divine Health and Healing of your Spirit, Mind, Will, Emotions, Body, including marriages and relationships. In addition, they provided nutritional & health consultation to support and encourage patients worldwide, including many leaders in the five-fold ministry offices leading the Body of Christ.
Now, the ministry and businesses have expanded beyond the signature messages of health and healing; in most recent years, the doors have opened to teach and train all around the globe through "Adventures in Faith!" leadership expeditions to majestic points across the globe.
Having run his race long and well, Dr. Ray handed the reigns and the mantle to Michelle and the generations who follow as he, on November 16, 2015, departed this life for heaven's greater glory. You can see a video tribute to a life well-lived and served here.   
Through God's grace, for years now the dynamic team challenged and equipped others to live in complete health… Spirit, Soul, and Body.  That purpose and legacy continues as Michelle steps forward in the grace and power of the Holy Spirit, extraordinary knowledge, and exceptional natural tools that all of us will fulfill our purpose, in the full measure of divine health. Complete health in faith, fitness, family, and finances. Oh, yes, and fun!