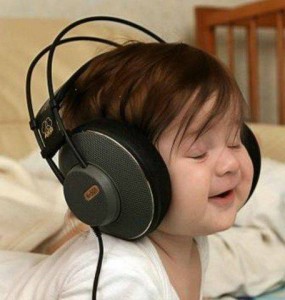 I see more and more Christians feeling the nudge to get healthier for their purposes, yet following some really unhealthy channels of advice. So here's a mini-blog I hope will help you along the path, developing ears to hear and eyes to see real truth about complete health:
Health manifests in the manner in which your soul – mind, will, emotions – prospers. (3 John 2)
The core values and mindsets of your "teachers", of those you give ear to, whose materials and posts your put you eyes repeatedly on, and then as a result, you take action from, these mindsets and values ARE passed on to you both spiritually and physically.
(You cannot filter out the poop once baked into the brownies.)
Belief systems strongly influence information and conversation – both which impact our lives more often and more deeply than we realize.
Love everyone, yes, AND be discerning about who you allow to speak into your life.
You become like those you follow. If you start following someone on the internet just because they are all the rage, beautiful, and popular, you may not really realize what influences you are letting into your life.
Outer packages can hide inner deception. * Don't judge the people. * Simply examine the mindset and beliefs behind the instruction and see if that is really what you want to connect yourself to. When you give them place in your life, that is exactly what you do.
Proverbs 23:7 For as he thinketh in his heart, so is he: Eat and drink, saith he to thee; but his heart is not with thee.
Proverbs 12:15 The way of a fool is right in his own eyes: but he that listens to …
Proverbs 16:25 There is a way that seems right to a man, but the end thereof are …
Proverbs 30:12 There is a generation that are pure in their own eyes, and yet is …
Matthew 7:13,14 Enter you in at the strait gate: for wide is the gate, and broad …
Luke 13:24 Strive to enter in at the strait gate: for many, I say to you, will …
Mark 11:22-23 (KJV) And Jesus answering saith unto them, Have faith in God.
For verily I say unto you, That whosoever shall say unto this mountain, Be thou removed, and be thou cast into the sea; and shall not doubt in his heart, *** but shall believe that those things which he saith shall come to pass; he shall have whatsoever he saith. ***
Proverbs 15:30
Light in a messenger's
eye
s brings joy to the heart, and good news gives
health
to the bones.
Matthew 6:22
"The
eye
is the lamp of the body. If your
eye
s are
health
y, your whole body will be full of light.
Luke 11:34
Your
eye
is the lamp of your body. When your
eye
s are
health
y, your whole body also is full of light. But when they are unhealthy, your body also is full of darkness
"When He has brought out all his own, he goes on ahead of them, and his sheep follow him because they know his voice. But they will never follow a stranger; in fact, they will run away from him because they do not recognize a stranger's voice." Jesus used this figure of speech, but the Pharisees did not understand what he was telling them. John 10: 4-6