Why Not Gluten-Free?
by Michelle M Pearson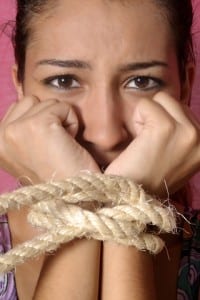 In today's article, we pick up where we left off last week in our discussion of gluten-free trends and fads and foods. If you haven't read the previous two articles on the topic, you can do that here and here first to get caught up with us!
I noticed this week that Bill O'Reilly, of Fox New's O'Reilly Factor, was talking the topic as well. Evidently, since June of 2012, he has found it very beneficial to his health to be mostly gluten-free. As of this week, he says that his blood glucose, cholesterol and weight have all improved since making the change to eating less wheat and grain products.
A very interesting thing I noticed about his comments, however, were that he spoke of simply eliminating things from his normal eating patterns. Unlike many in the GF diet craze these days, he did not herald a gluten-free diet and "gluten-free" products. He spoke of very simply leaving the grains out of the eating plan on a regular basis and how great he feels because of those choices.
(Let me say that I do not know exactly how he did this, because he did not elaborate. But his comments, being of a healthy perspective, are what I am referring to.)
That's what I want to discuss today. When I titled this article, "Why NOT Gluten-Free?" this is exactly the comparison I wanted to bring forth for our readers' understanding.
We discussed in the last two articles, and many times in our years of teaching, that celiac disease, gluten-intolerance, gluten-sensitivities, are all very real disorders and diseases. I hope you have heard that in these teachings. They are real. Really destructive, really disruptive to lives, and should be acted upon!
They should NOT be responded to nor acted upon in the response or methods of popular diet culture! What do you think got such a huge portion of the population in this mess in the first place? Stop and think about that!
Common practice by folks who become aware of difficulties with grains or gluten is to a) own the disease and b) go out and substitute "gluten-free" foods in place of their wheat counter-parts.
BIG MISTAKES. First-off, this can be a quite pricey path to take in that there is currently great consumer demand for these "GF" products, therefore, they can be priced higher and still sell.
Secondly, these products capitalize on the human nature not to want to change habits, but rather find an "acceptable" substitute in order to keep the disease causing habits without feeling responsible for causing the illness.
You see this with the sugar issue. Folks who get diagnosed with diabetes routinely switch from sugar products to the sugar-free counter part instead of simply changing the lifestyle to eliminate or reduce the health-offending habit.
Consumers typically don't want to do without. But, if they can have a label to carry proudly and popularly, let's dive in whole heartedly, by all means! (Sarcasm.) So instead of changing to a healthier lifestyle, they substitute whatever will let them get by with the least change and wear the badge of legalism to show how "good" they did. Which of course, will lead to "falling off the wagon" and guilt, condemnation, and disease. Whether a sugar-free product or gluten-free product, it is all consumer-driven supply and demand based on a bondage mindset.
And, it is all about not bringing the body under discipline to healthy choices.
So you can approach GF two ways: find substitutes for all the gluten-containing products like breads, pizzas, pastas, etc. Spend an arm and a leg doing it and temporarily make a change in the body.Pretend that you are doing all you can with the disease you are a victim of, feel good for trying, and happy to be part of the "gluten-free" support group at your church.
Here is the raw truth on that approach: eventually, the other grains and substituted items will produce another allergy or intolerance in the body because you never really correct the reason you developed the gluten-intolerance or associated disorders in the first place. You have effectively made yourself a victim forever to a progressive list of diseases and have surrounded yourself with buddies that help you perpetuate the bondage and give you appropriate sympathy and acknowledgment of your heroic efforts in the battle. Oh, and have fun sharing recipes built around the ownership of the disease.
That is why NOT "gluten-free" products.
So what to do if you truly are somewhere in the sensitivity spectrum, as many are?
Take back your land with some gumption and resist the disease process by working with the design God gave your body. If you work with the design it WILL produce health.
Step One: Improve the gut health. Reduce and eliminate all grains for a while. How long? That depends on each person, the damage already done, and the whole lifestyle of each person. It's about priorities and purpose. The first step in healing is choose foods that do not have grains in them. Let the gut rest and begin to heal.
What's more important to you? Eating a sandwich or living long and strong? Having whatever you want to eat or having a healthy pain-free, disease-free future? Are you living to eat or eating to really live?
Step Two: Start on the top five nutritional supplements discussed in the trainings here on this site. Start healing in the whole body. Health is stronger than any disease. Push out the disease(s) with increasing health daily.
DON'T look for ways and products to fool the body or substitute for developing some disciplined choices. 🙂
Why? It is a mindset. I cannot emphasize that too much or too strongly.
Are there great products that are healthy and naturally gluten-free that you can enjoy? Sure there are. But WHY you are eating them is more important than anything! WHY dictates what you will choose long-term and whether you have a temporary result or a long-lasting fix.
CHANGE YOUR MIND first or you will never be free. Without the mind change, renewal, you will move from one disease to another to another.
The gluten-free product craze is all about marketing to the flesh, folks! It is about helping you NOT to change. It's like diet pills over exercise. BOOM. There we said it. Oh I better not even go there or we will be here a LONG time.
You need to get this. This is about whether you are deciding and yielding to being disease conscious and disease ruled OR about you really deciding to finding the path to complete health and walk it out in freedom. The difference is life and death.

Don't be attracted to GF products. Be attracted to foods that are good for your body by design. Sometimes, yes, they will naturally be gluten-free. There is a huge difference in that and deliberately seeking out products marketed toward the GF craze. And don't make excuses that cover up the real motivation. The body knows deception and it always causes disease. Always.
So, I'll chat more about healthy GRAIN-free choices that build the body not merely placate the flesh in another upcoming article. Until then, why don't you just try for seven days making your menu without grains.
(Like the recipe for soup we just posted last week – we easily changed the recipe to leave out the thickening agent, flour, with blending a cup or so of the veggies and returning them to the soup to provide the creamy thickening. Easy. Grain-free. Healthy mindset approach. Versus buying a "gluten-free" soup!)
It really isn't as hard as you think. And you CAN really live without them, really you can. Without a big fuss or production in front of other folks. See if you can do it without saying a word! I dare you. Because I know you can. Flex those healthy muscles and see how great it feels… spirit, soul, and body!
Be BOLD! Show some love and share this today.
Believe. Choose. Activate. Achieve. (Repeat.)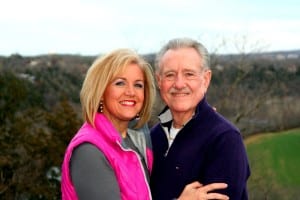 Michelle Pearson is a dynamic wellness coach, speaker, author, and the Founder & President of Picture of Health Inc.  On a personal health journey for the past 19 years, her mission is to educate, activate, challenge and equip others to live a full, satisfying life through the use of state-of-the-art educational resources to produce significant and lasting health breakthroughs.
Dr. Ray Pearson is a licensed Chiropractic Physician and a Pharmacist, with over 40 years in healthcare.  Dr. Ray has post-graduate training and certification in numerous advanced wellness therapies and Chiropractic techniques. Dr. Pearson and wife, Michelle, have more than 1000 hours of continuing education in advanced nutrition and wellness topics.
Picture of Health Inc
164 Preserve Dr F117
Branson MO 65616
417-635-2136