How were so many misled about
health,

dieting, and HCG?
By Michelle M Pearson

Are you among the many at New Year's that are finally ready to shed the weights of years past?
Are you desperately trying to beat serious illness?
Are you endeavoring to establish a healthier future for you and your family?
With so many competing voices as to what the truth is regarding health, my heart is touched with great affection and personal understanding of how hard those first steps to restoration can be. Not all paths lead to long-term health. I trust today's article about choosing wisely without compromise will help set your course in the right direction.
As so many prepare for New Year's eve and to make their New Year's resolutions, it is a gigantic faith step for me to get so deep and personal with you, our readers, about the spiritual side of being healthy. Nevertheless, I have counted the potential cost and consider the prize worthy of all I have: if only one person hears and lives because of it, it is worth whatever the cost, even your rejection.
If the spiritual side of health is not really your "thing", I ask you to please take the chance in reading on just a few minutes anyway. If not for you, perhaps someone you know will benefit by what you find.
There is a righteous move in the Spirit toward reclaiming health. Many worldwide are feeling the conviction to honor God with their body as well as their Spirit, restoring health that will truly enable our bodies to carry us all to complete our tasks with strength and longevity! At Picture of Health, we are here to supply…
Real Help. Real Hope. Real Answers.
Unfortunately, because generations have deliberately omitted the physical body from their relationship with God for so many centuries, most – even leaders – have very little experience in being led in this area of putting the flesh under and renewing old faulty mindsets in order to achieve their best physically.
So, people, including Christians, look for an easy answer – like HCG – to reach the intended result, perhaps unintentionally or unconsciously leaving God out of what they declare to be doing in His name and for His honor. As long as "it works" they presume it is acceptable to utilize. In other words, the results justify the means.
I believe this long-accepted practice is having immeasurable, even deadly side effects, physically, yes, and spiritually. The religiously acceptable indulgence of compromise has allowed the devices of the enemy to work their deception on the minds and hearts. There are thousands, no, tens of thousands of Christians trying to achieve Kingdom benefit of divine health using the world's destructive methods.
Dr. Ray and I have not only extensive natural training in the endocrine (chemical/hormonal) system of the body, but the Lord has also generously provided us with special insight and revelation about it for your benefit. Because of those gifts from Him, I know this with all my being…this mindset of compromise regarding the body is deeply dangerous to the Body.
Regarding HCG in particular, the newly popular version of the program (brought to mass popularity by a well-known member of the church of Scientology) purports to promote health through drastic weight loss and consumption of hormone-free organic foods. However, that is only the "wrapping paper", so to speak. Participants are really encouraged to forgo hormones in their food (good thing) while injecting hormones into the body to alter and fool the body chemistry (very bad thing).
But my greatest sense is that this is perhaps even more dangerous because it has entered by way of the lifeguards. In the Bible, these "lifeguards" are called cupbearers, gatekeepers, armor-bearers and handmaidens. These positions are those closest to our leaders, the most trusted places and protectors of the Body. Unfortunately, because of the compromised counsel from some of our "lifeguards", HCG has been utilized by many very visible Fathers and Mothers of the faith – which gives the illusion of the mark of their approval and therefore of God's approval.
Now look, there is no condemnation to those who have used it! That is neither my intention nor my place, not by any stretch. What is my calling is to be a Watchman who shouts out an alarm: HCG, and even all the craze of other so-called Christian diets, this whole lie and destruction, this has crept in only because the trusted cupbearers and gatekeepers, like those in the book of Esther, compromised the security with lack of personal wisdom and perhaps in some cases, lack of integrity.
If that was you, then here are some things you need to know:
Medically and naturally, HCG is a disaster waiting to happen, a ticking time bomb. And, while that backlash of side-effects from the drug itself could be catastrophic (see previous article on that), the greatest danger, I believe, is that it breaks or ignores every biblical, scriptural, instruction as to The Way to true and lasting health. You may quote me on this…
It fools the body and the mind.
It takes being led completely out of the equation.
Unless one counts being led astray.
The fact is there are "cupbearers, gatekeepers, armor-bearers and handmaidens" in the Body who first have been led astray and are now leading much of the Body astray. It is God's appointed time for this servant to sound an alarm, like Mordecai did. (Watch the movie, "One Night with the King." It's a wonderful film and this will all be so much clearer!)
Again, please, do not take my words apart from the Spirit they are in. I contend that this is not on any generation of leaders hands. It is on the hands of the cupbearers and gatekeepers, the ones who have influence with and the ear of our elders and the ones trusted with their care. Their sacred call of God is to do no harm, to advise, counsel, guard and protect the leaders as they live to bring the light of love to a hurting world.
Dr. Ray and I know by the Spirit that we are Watchmen of the Vineyard, but we are also cupbearers and gatekeepers, ministering His Word of life to the Body, and even more specifically, protecting the health of those appointed to five-fold ministry offices.
As such, we believe without reservation that people so assigned in the Body have the utmost personal responsibility to be vigilant and exceedingly watchful so as to never allow ourselves to be a point of vulnerability to the elders nor to allow our voices nor our influence, our wise counsel, to be misused.
If I could beg you, or plead with you for your precious daughter or son, to run away like Joseph ran out of his clothes from Potiphar's wife, I would. (On reflection, that passage of scripture is interestingly appropriate!) Beyond the natural consequences, which in your cases could be devastating, the spiritual ramifications are astronomical and those are only the ones I can see.
Beyond what I see, what I know is that my entire being is vehemently outraged about this encroachment of dieting, HCG, and corrupted mindsets about the body in the Body. Enough so, that I have the spiritual courage and boldness to approach you with these deep concerns.
If I am perhaps sticking my foot a little aggressively through a crack in the door, I take the risk because God's love compels me and, because I am very protective of the ones He and I love.
He is moving on the hearts of men to live in health and in the blessing that He has provided. In that, He has set the pattern. A pattern that works with the design of our fearfully, wonderfully made bodies – bodies made in His image. Bodies that bring glory to God because you are learning to live life God's way!
You can learn that way here as He leads us all deeper into the fullest of His full measure of Grace! We invite you to join us to learn more about the true way to complete health during the first 40 Days of 2012: Special Ops Boot Camp! Click the menu above to enroll this week.
See you at the mountain tops! Or from them if you choose to snooze!
Believe. Choose. Activate. Achieve. (Repeat.)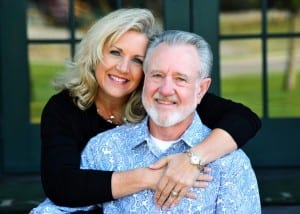 Dr. Ray Pearson is a licensed Chiropractic Physician and a Pharmacist, with over 40 years in healthcare. Dr. Ray has post-graduate training and certification in numerous advanced wellness therapies and Chiropractic techniques.
Michelle Pearson is a dynamic wellness coach, speaker, author, and the Founder & President of Picture of Health Inc.
Dr. Pearson and wife, Michelle, have more than 1000 hours of continuing education in advanced nutrition and wellness topics. Together, their mission is to educate, activate, challenge and equip others to live a full, satisfying life through the use of state-of-the-art educational resources to produce significant and lasting health breakthroughs.
Picture of Health Inc
1212 Eugene St
Harrison AR 72601
(870) 204-6960
Did you learn anything?
Leave me your comments and questions below!