Time for a Heart to Heart Chat about
Your Destiny

by Michelle M Pearson

When we started this month with our Heart-to-Heart chats, specifically on things that make your heart stronger and healthier, I have to say… I had no clue that today's article would be included! But, wow! Look at all the things we've chatted about! This month has been fun, informative, and challenging.
Finishing up the month strong, our final heart to heart chat this month is about… your destiny!

Recently, a group of 25 people began a New Year's 2012 Special Ops session of our 40 Day Boot Camp training. This was the first one we have completed with an all online team and the results were over-the-top phenomenal!
We give a shout out to Team Unstoppable! for an outstanding 40 Day effort! What began for many as a physical quest for health, turned out to be, well, a discovery or recovery of their purpose and destiny. Paths, purposes, provisions, and lots of major physical changes too! Results were simply astounding in this powerful session of our 40 Day Boot Camp.
So, what does that have to do with your destiny? Just this: if you need changes in fitness, faith, family, fun, or finances, you need to invest a few minutes to watch what happens with this group of Champions!

You see, destiny is not some intangible, far-out concept with spooky music or twinkly lights. Your destiny is your expected end. In other words, it is your destination. Where are you headed? Where is your life going? Does it have a target or are you just living it trying to keep up with the daily flow?
Where is your health headed? How are your relationships? How about your finances? Are you surviving the economy? These are all part of and connected to your destiny. Your current choices are determining your future even as we speak.
You are what you have become by past choices. You are not what you have to be. Make a change to change the destination – and that can begin today!
Invest 5 minutes. Every person out there can benefit from these 5 minutes of encouragement. Click on the video to start it and let this team of unstoppable Champions inspire you today!
Wasn't that AMAZING?? I get encouraged every time I watch that! But that wasn't even the end of the good reports! So much good news is coming in from the Boot Camp via email that I can hardly contain it long enough to get these blogs out to you!
In fact, some of the news is so HUGE that I have been hinting about it all week on our Facebook page just to keep from bursting! So today's the day! I get to tell you today!
This past January, Dr. Ray and I both went through the Boot Camp with our coaching clients and, Wow! Did we ever have some BIG surprises that came out of it!
We have been rolling some plans around privately since then and have decided it's a Go! So, we thought we'd give you an inside peek even before we have all the details ready for release. We believe it will witness strongly in your hearts and many of you will want to be a part of what is in front of us.
Now remember, this was a total shocker to Dr Ray and I, and it is completely a result of the consecrated time apart we spent together during the first 40 days of this year. God is faithful and He rewards those who earnestly seek Him! So, I'm telling you with all the love in my being and from personal experience… if you want your best life yet, you need to be in this Boot Camp!
Click Here to find out the radical changes it is making in us – the trainers! – Spirit, Soul, and Body!

Know someone who is struggling with some health problems?
Of course you do! Please share this with them.
Believe. Choose. Activate. Achieve. (Repeat.)
There is a way to health, to healing, to weight loss or gain, as needed. But let God decide the path, and, what size, shape, and weight you should be. You'll discover it as you yield to living life His Way! If you work with the design of the body, it will work for you! We can help you learn just exactly how to do that.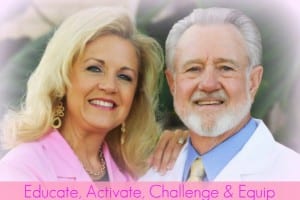 Michelle Pearson is a dynamic wellness coach, speaker, author, and the Founder & President of Picture of Health Inc. On a personal health journey for the past 17 years, Michelle's mission is to educate, activate, challenge and equip others to live a full, satisfying life through the use of state-of-the-art educational resources to produce significant and lasting health breakthroughs.
Picture of Health Inc
1212 Eugene St
Harrison AR 72601
(870) 204-6960
Did you learn anything? Leave me your comments and questions below!