So, How's Your Memory?
by Michelle Pearson

In our last article, "Choosing What to Remember This Memorial Day" we began discussing the fabric of our memories and how it affects us, our faith, families, fitness, finances, and our future.
We learned that you and I can choose how we remember and therefore how those memories affect our lives. We also learned that although many see memories as facts, neuroscience has proven that in truth, memories are not factual, but instead they are perceptions of events that have been stored and recalled hundreds or thousands of times over our lifetimes and expressed repeatedly in our spirit, soul (mind, will, emotions,) and our body. 
Each time a memory is triggered and "expressed" it is subject to modification of its perception, updating itself based on the new information or circumstances at the time,  effectively altering the "memory" or perceived account of events from the original memory to one developing, becoming altered, layer upon layer by life's subsequent events.
Memory pathways occur in our spirit, our soul (mind, will, emotions) and our body, which can be visualized much like computer data storage.The exception to this analogy is that computers simply store information. Our body's storage system is more like a computer whose data is continually changed from the original to an altered version because of one virus or malware attacker after another.
Research has proven that these "memory" pathways work the same in the spirit, soul, and body.  Therefore, we can learn much about the spirit and soul memories from observing the "cellular memory" in the physical body.
For example, in regard to the body's cellular functions, certain cells of the immune system make antibodies to invading pathogens like viruses. When various immune cells encounter antigens, they become activated and begin to proliferate (divide) into many clones or child cells. (Selah – kind of like your perceived memories do!)
Some of these child cell will differentiate into cells that will 1) perform the function of that cell and some of the cells will 2) form memory cells that will survive in an inactive state in the host for a long period of time until they re-encounter a certain stimulus and will then reengage or reactivate (Selah again! Stop and think on that.)
Every cell in your body holds hundreds of pieces of information which characterize the whole of who you have become. This is why we teach you that you are what you have become, but that is not who you have to be. If you change the choices, the input, you can change the outcome.
Your cells remember and hold information from the time of conception right up until this moment and are constantly updating this information. This cellular memory retains information on all levels of your being, physically, emotionally, mentally and spiritually, and the body expresses those memories in the natural body electrically, chemically, and structurally.
Your cells contain DNA which is the blueprint for the complete design of your body. This is, however, altered by the layers of stored perceptions of your lifetime. Again, remember that these perceptions are not necessarily truths, therefore are not always expressed in the natural body as a beneficial expression of health.
Memory or information that is not consistent with your original DNA (divine nature agreement) is expressed in the manner deemed best for the body's immediate survival, even if that is a longer term disease process. The body seeks to survive our choices, not necessarily to live in health. Health is the result of working with the body's divine design instead of against it.
The pathways of these memories can be changed in one of two ways: by trauma, dramatic impact of an event, stamping or imprinting a more powerful memory over the previous one, or by repetition, the continual purposeful application of new information that gradually alters or replaces the previous input (as in Ephesians 5:25-27).
To achieve that health we have to both make choices to work with that design and, as we are learning today, renew the information stored in memory, both in the brain and the cells, with Truth rather than previously acquired corrupted input!
Just like a computer, if you change the input, removing viruses, malware, and faulty stimuli, the data changes and… miraculously, the output is more desirable, reliable, and accurate!
We will get further into the powerful application of these fascinating truths on our next blog, so stay tuned! Please join us for the continued training as we remember… there is hope, there is help, and there is a greater, better, way to complete health!
And, again, if you haven't joined us before on our charitable projects, let me encourage you again to get involved at some level today! People across the globe are desperate to know that someone remembers them and that there is hope!
So if you haven't hooked up yet with this journey of a lifetime, do it today. Come on! Do it right now before you forget! *wink*

And Dr. Ray says, "Forgive all. And take your Krill!"   😀
Know someone who is struggling with some health problems?
Of course you do!
Please share this with them.
Believe. Choose. Activate. Achieve. Repeat!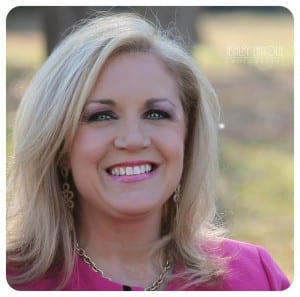 Michelle Pearson is a dynamic wellness coach, speaker, author, and the Founder & President of Picture of Health Inc. (http://thepictureofhealth.com). On a personal health journey for the past 17 years, Michelle's mission is to educate, activate, challenge and equip others to live a full, satisfying life through the use of state-of-the-art educational resources to produce significant and lasting health breakthroughs.
Did you learn anything?
Please leave me your comments and questions below!
I'd love to connect with you Facebook and Twitter too!
Just hit the buttons for your favorite social media!