How do you make it to The Masters?
by Michelle Pearson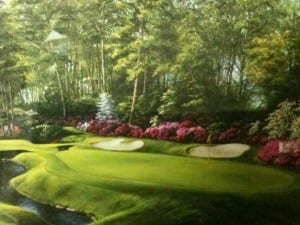 After God, me, and his family, my husband, Dr Ray, is a real golf lover. People used to tease me and ask did I get the golf clubs or a ring for our engagement! So this weekend he is in golfer's paradise since our schedule happens to find us at home this week… just in time to watch "The Masters" tournament! It's the epic battle of the year for golf fans and landscape lovers alike!
His happy announcement this morning on remembering "This is Masters week!" caused me to reflect on what it takes to live that dream come true. I imagined their lives, in principle, were much like those of the groups I followed last year on the internet who were training to climb both Mt. Everest and Mt. Kilimanjaro.One guy, whom I now affectionately call "my gear guy" for his wisdom, summitted 7 of 8 of the highest, toughest mountains in the world – all within 11 months!

As I have read and enjoyed their pictures, I found the the reports of their training, their mindset changes, the money involved in making the trip and the climb, and the emotional support received from family, friends, and even strangers were all really remarkable. I found it captivated my imagination… and then my vision! (Much like it does my husband's as he watches the champions tee off on the course at Augusta every year.)

You see, that's how it happens. We look at the beautiful pictures from the summit of success – whether it be at the greens of Augusta or the mounts of Tanzania – we look at the story of others and the pictures of beauty and triumph… and we are inspired to change, to go, to do, to dream! And we dream big and bold and courageous!
Then, we look around at our current surroundings and circumstances, and we step back and begin to reason. That is when the seeds of destiny are often stolen. Doubt creeps in as we look at what we don't know, don't have, can't yet do, or can't seem to change.
In that moment, instead of the dream, we begin to picture the impossibility, the whole mountain, looming in front of us, no longer beautiful and exciting, but ominous and daunting. Instead of goal along the path of destiny, it becomes one huge reminder of what we can't do, and how we failed before, where we came short.
That is when and how so often we turn our focus back on something else within our comfort zone, where little to nothing ever changes. That is what is common to man, not just to you.

But the truth is… no one, no matter who they are or what they've ever done, makes the cut at Augusta or scales the mountain tops all at once or without preparation and training. No, whether The Master's or The Summit, to play the "Amen! Corner" or to climb the mountain and take in the view from the top, we all have to do it the same way.

There is a key. You must get the vision in your heart, make it plain, clearly seeing yourself there already, before your first step. Then, you must lower your sights to the first five to ten steps in front of you and… here's the key: GO.

The mountain climber who first summitted Everest, Sir Edmund Hillary, said, "People do not decide to become extraordinary. They decide to accomplish extraordinary things."
Swing by swing is how you train for The Master's. Step by step is how you summit any mountain. You can't steer a parked car, you can't reach the Champion's Tour, and you can't climb a mountain, without ever taking a step away from your comfort zone.
Champions live differently. WE, you and I, must strap on the seat belt, or lace up the golf shoes, or pull on the hiking boots, and make THAT FIRST STEP. Then, we make another. That's how you become the Champion who plays at The Masters, takes the summit, or simply succeeds at being the best you God has called you to be, not settling or preferring the "normal" life!

This is true with any challenge. It is true with The Picture of Health's 10 Day all Out Massive Action, Massive Results Wellness challenge. It's true with our "40 Days to Freedom" Bootcamp. But it is also true with every challenge you will ever face in life.
Some challenges, like symptoms of disease or a terrifying diagnoses, seem to loom larger than other, less scary challenges, like say, a few extra pounds packed on during the holidays… every year for 30 years. But yet, the way to the pinnacle, the view from the victory, starts the same: you first get a vision of the end, be motivated by the victory and decide to accept it as already yours. With that as your beginning, come back to where you are and begin to move to where you see yourself to be.
Step by step.

Choose, Activate, Achieve.

It's your health. It's your life. It's your choice.

Do you want to live full and feel good doing it? Maybe living in Champion's Circle or at the pinnacle of health seems too tall a goal to shoot for? Perhaps your mental, physical obstacle is just to begin to believe again that you could be pain-free?
Whatever you can envision, don't be discouraged by your current "handicap" or the looming mountains, so to speak. See those azaleas in full bloom and smell the fragrance of freshly cut Bermuda and Bent grass in your mind's image-a-nation. See the summit and the view after the journey of a lifetime. GET THE VISION.
Then…

Take the first step!

(By the way… I am. Why don't you come along?? The first step is simply to plug-in with us on social media and follow our progress in the journey of a lifetime! Who knows what it will allow God to inspire in you?? I dare you to just come and be a part of the cheering squad and see what happens from there with your own dreams! http://climb2rememberu.org or click the link on the menu at the top of this page!)

Know someone who is struggling with discouragement?
Is there a loved one or friend that has some health problems?
Make a difference in their day!
Please share this with them.
Choose. Activate. Achieve.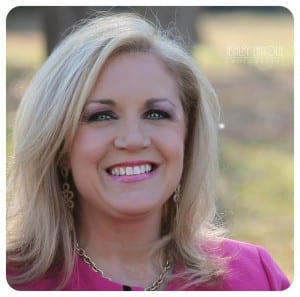 Michelle Pearson is a dynamic wellness coach, speaker, author, and the Founder & President of Picture of Health Inc. (http://thepictureofhealth.com). On a personal health journey for the past 17 years, Michelle's mission is to educate, activate, challenge and equip others to live a full, satisfying life through the use of state-of-the-art educational resources to produce significant and lasting health breakthroughs.
Did you learn anything? Leave me your comments and questions below!
I really would love to connect with you Facebook and Twitter too!
Just hit the buttons for your favorite social media!