New Year's Revelations: How to Eat Healthy
by Michelle M Pearson
This is a partial reprint from tips we have shared before, because every new year we get the same types of questions from new folks. (And I know for me and many of our existing readers, we all usually benefit from a refresher course!)
I actually got to thinking on this article when I was asked recently to just outline what I eat for breakfast, lunch, and dinner. It's a common question so I thought it fit in perfectly again with our topics this month as we begin a new year.
Seriously, with so many diets, plans, programs, opinions and teachings from dieticians, nutritionists, and coaches with "certifications" from 1000 different organizations, and more, how's a person to know what exactly is the best way to start eating healthy?
I can tell emphatically what is NOT the way to eat healthy:     DIET
That's right! Even if you really need to lose some weight. It's common after holidays to have extra pounds added on. But seriously, dieting is not the way to shed them the fastest neither is it the most effective.
Are you surprised and relieved? You should be! Yep! Our poster gal for this article has the right idea… eat good food, drink good drinks, and enjoy life longer! Learn a new definition for being "the picture of health", something other than what tradition media and medicine has taught us!
Sure, the apple is a great start, but it's time to, once and for all, go ahead and lose the scale and weighing-in bondage! That's right. Just kick that nasty "Diet" word out of your vocabulary for good and find some real healthy freedom! The first three letters are D-I-E for a reason! So forget about it. That is NOT the way to health for anyone, anywhere, and any time! Period.
Here's what we have learned over the 40+ years in healthcare, clinical practice, wellness coaching, and many years of personal struggle now turned to a victorious life based in freedom… Ready? Here it is in a nut shell:
If you work with the body's divine design, it produces health.
If you work against the design, it produces disease.
So what does that mean in terms of selecting what foods to eat? Generally, the primary consideration is the current state of health as exhibited by pH, weight, blood glucose, any symptoms of diseases, etc. Most folks come to us because they are not in ideal health. About 98% of the global population need to begin taking steps to reclaim their health.
Steps. 1 – 2 – 3.
1 – For most clients we train back to wellness, dropping sodas, increasing water, minimizing added sugars and altered fats (trans-fats) are the first baby steps to health.
2 – The next level would be to dramatically increase alkalizing veggies and add in some excellent fats. Start with a green drink every morning and see how amazing you will feel within days!
3 – From there, we focus on introducing some much needed cellular nutrients that will boost the immune system and healing power in the body.
I'll be giving tips all through the next 21 days, so hook in with me on Facebook or Twitter and join the conversation and celebration! For today, in closing, let's make this simple…
Start this New Year ready to clean house! YOUR BODY is your house!
The bottom line folks is to learn to make choices that work with the body so that it works for you! Be here to enjoy the life you are building by building a vessel that will last for the journey!
Here's your first get healthy tip for 2014:
Choose plans for your good, plans that prosper you and keep you in health even as your mind, will, and emotions prosper. Choose plans rooted in freedom not bondage.
All things are permissible. Not all things are beneficial. Learn the difference with me all month in the blog and social media conversations. Let's have some real fun, real food, and real fellowship!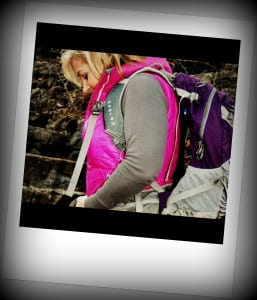 Michelle Pearson is a dynamic wellness coach, speaker, author, and the Founder & President of Picture of Health Inc. On a personal health journey for the past 19 years, her mission is to educate, activate, challenge and equip others to live a full, satisfying life through the use of state-of-the-art educational resources to produce significant and lasting health breakthroughs.
Dr. Ray Pearson is a licensed Chiropractic Physician and a Pharmacist, with over 40 years in healthcare.  Dr. Ray has post-graduate training and certification in numerous advanced wellness therapies and Chiropractic techniques. Dr. Pearson and wife, Michelle, have more than 1000 hours of continuing education in advanced nutrition and wellness topics.