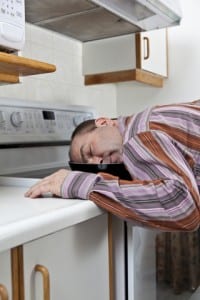 Are you getting the recommended amount of sleep? Do you get 7-9 hours of sleep per night on a regular basis? I was visiting briefly with our bootcamp group this week on the topic of getting better sleep and resting more.  It seems that I spent so many hours on the computer the past two weeks (and so few sleeping) that the muscles around my eyes were actually sore! Gave a whole new meaning to workouts and sore muscles! So resting the eyes more is my priority this week – as I sit here typing without my glasses on – I'll be right back! 😐
Now, where were we? Oh! I was researching some fun things to go in our all new store debuting this fall *squeals of delight*, and I saw that the fine folks at BlenderBottle had a great article on sleep that I thought our readers would really enjoy! (We have several here on the site too, but new is always fun!)
So, read up, sleep well, and I'll see you here to chat again in a few days! Of course, you can catch us every day on the Facebook page and Twitter feeds! Lots of conversation and growth happening, so don't miss out!
Here's the link to the great article:
P.S. They have a fun free recipe book download if you LIKE their page, and while you are over there on the great site, be sure not to buy ALL your bottle needs just yet… because I know you want the one especially designed for Champions who live differently!! *wink* (I bet they'd make awesome Christmas gifts, just sayin'.)
Let me hear from you in the comments below, and on the Facebook and Twitter feeds!
 ~ Michelle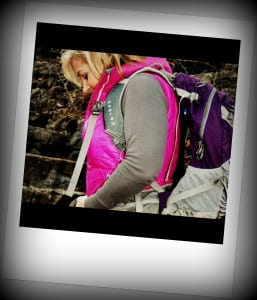 A dynamic wellness coach, speaker, author, Mountain Taker, and the Founder & President of Picture of Health Inc., Michelle Pearson is a Catalyst for Change!
On a personal health journey for the past 19+ years, her mission is to educate, activate, challenge and equip others to live a full, satisfying life through the use of state-of-the-art educational resources to produce significant and lasting health breakthroughs.
Dr. Ray Pearson is a licensed Chiropractic Physician and a Pharmacist, with over 43 years in healthcare. Dr. Ray has post-graduate training and certification in numerous advanced wellness therapies and Chiropractic techniques. In addition, he holds a degree in Biology and graduated with honors from Victory Bible Institute & World Missions Training Center.
Together, they have more than 1000 hours of continuing education in advanced nutrition and wellness topics. The signature strength of this Dynamic Duo of Health and Healing™ is training leaders to reach new summits and champions to live differently!
Because… The Picture of Health is more than meets the eye!