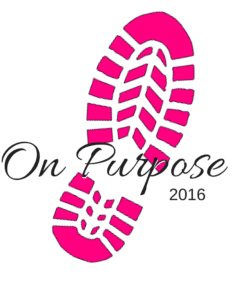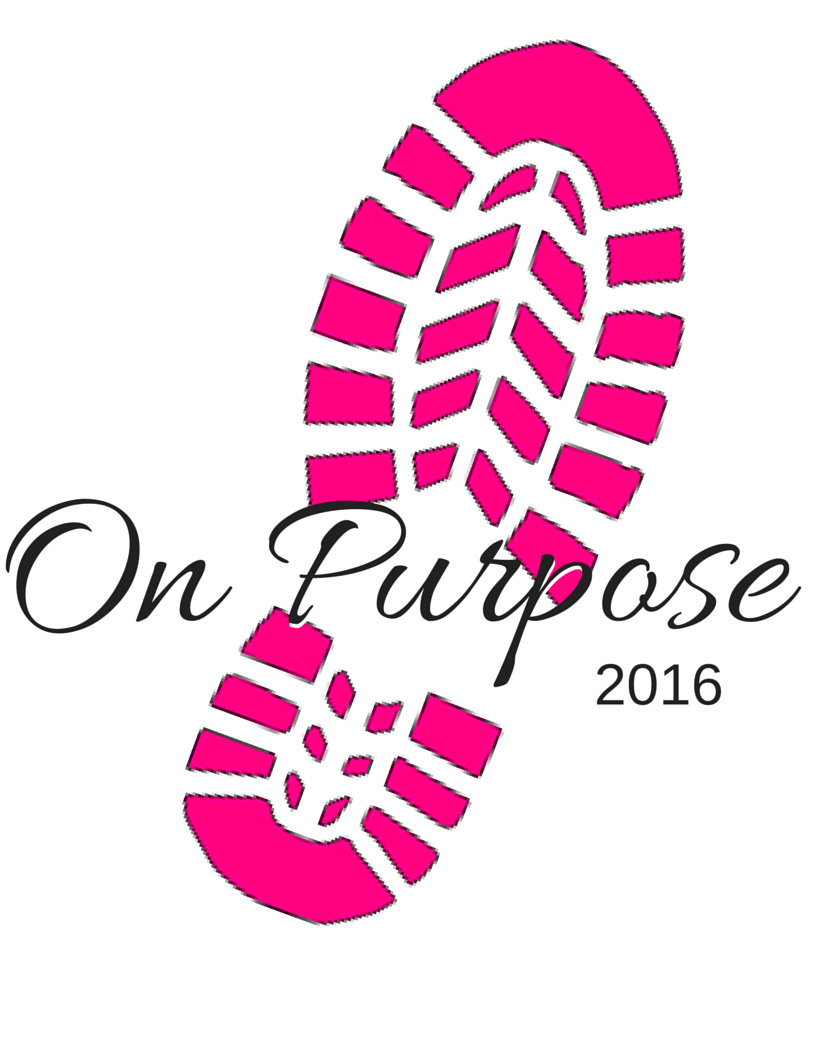 One morning in June, as is my custom, I rose early, while the house was still quiet, and I slipped outside to the balcony for some morning quiet time with the Lord. This day, my three eldest grandchildren were asleep in my home after a ministry trip and some "staycation" days together.
As I thanked God for seeing me through the years, moment by moment, for my beautiful family, for my children and grands (I have four, so far), I smile at the profound joy they all are in my life.
I am also ever grateful for the amazing blessing of serving Him in ministry and that He is enlarging my tents as quickly as my heart will allow it. My heart began to hear His voice and melt into that unmistakable stirring that can only be His invitation to extend my faith for a new assignment.
As you might be aware, we recently completed Session 1 of Expedition 2016 to the Smoky Mountains. Joined by our partners and board members, seven women on the Smoky Mountains team have been praying for this nation, Israel, and the nations, since January 1, 2016.  The trip itself crossed seven states for seven days of prayer, with the hikers completing thirty miles in three days.
You can learn more details of what all the teams do to prepare our hearts, minds, and bodies on the Expedition page, but today, I want to share a recent extraordinary addition to our 2016 expedition plans!
I must warn you, however. You ought to be seated for this one. Yes, it was one of those mornings!
If you are connected with me on Social Media, you know I've been warming to the idea of prayer hiking the Appalachian Trail, officially 2,179.1 miles long, by the next elections in 2020. Our team prayer-hiked our first section of 18 miles of the AT during the Smoky Mountains expedition. So, pressing toward that mark, in the past couple of weeks, I added a particularly "easy" 100-mile section to my vision list for 2017.
Now, it is a real stretch for this girly-girl even to think about hiking and camping for one night, much less ten consecutive nights! In fact, I've been planning my AT hike in 2020 strategically around how to stay in hotels and lodges all along the way. I met a thru-hiker who was doing just that who assured me it is possible with only an occasional night in the woods. So I had my plans and confirmation! But back to the 100-mile hike…
So I am putting my faith on 100 miles in Virginia in 2017, until my prayer time when this conversation in my heart happened on the balcony…
"Who said it was next year?" 
That was the end of my quiet time! My heart and head were racing as my granddaughter Ella came in the room.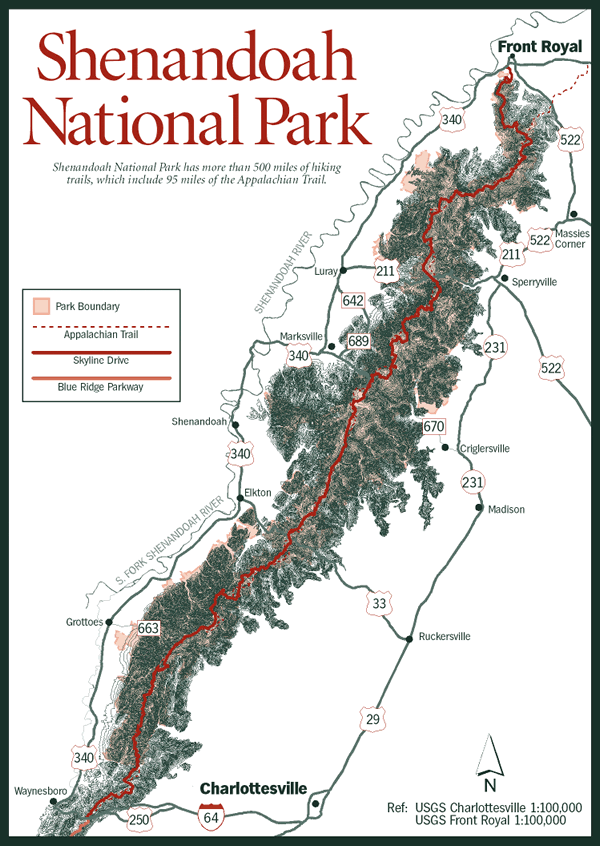 "Mimi, what are you doing?" "I am planning a 100-mile hike, Ella." You know, like that is just a typical day at Mimi's house!
I immediately started scrambling around for my guidebook to see where this was, was it even possible this year? What was the route, where are the towns, and wait! Let's see, the route is 100+ miles on the AT through the Shenandoah
National Park along Skyline Drive, beginning in Waynesboro, VA and ending near Winchester, VA., about 72 miles west of…
That is when the revelation of the assignment hit me… Washington DC!! Yes! It was beginning to blossom in my spirit and expand into a beautiful vision of victory.
It's been a couple of days now, and I have prayed this through more thoroughly, running it by some of the family and some of our board members. I am pleased to release the beginning details and scriptures to you, with, of course, my invitation to you to be a part!   
Pray On Purpose 2016™
Beginning July 4, 2016, through November 8, 2016
127 Days 
Of Strategically Important Prayer
120 Seconds Per Day at Noon (or your set time)
Ending with 100 Miles of Prayer in 10 Days
Because Love Asked
That's right! We will complete 127 days of prayer by Election Day in the U.S. Plus, I will be hiking ten days during the final two weeks as a 100-mile Pray On Purpose hike as we head toward "boots on the ground" in prayer in Washington DC on Election Day, November 8, 2016!
Why 127? First, because our dates of prayer are strategic and significant, from July 4th to Election Day in the U.S. which happens to be 127 days. However, in doing some research, I found that the Biblical number 127 is a binary number and is representative of, get this, The King of Glory! From Psalm 24:10:
Who is He then this King of Glory?
The Lord of hosts, He is the King of Glory,
who rules over all creation with His heavenly armies. Selah.
And I was also led to read then Psalm 127, which is a foundation scripture for this extraordinary assignment of prayer:
Psalm 127 
Unless the

Lord 

builds the house,

They labor in vain who build it;
Unless the

Lord 

guards the city,
The watchman keeps awake in vain.
It is vain for you to rise early,
To retire late,
To eat the bread of anxious labors—
For He gives blessings to His beloved even in his sleep.
Pray On Purpose 2016™ is free and anyone can take part!  We invite you to join faith with our own Base Camp prayers for a special set-time of daily prayer. We hope that as folks begin to see and share the vision, joining hearts and faith, perhaps thousands of individuals, couples, teams or groups, and churches will be moved to pray corporately, As One, for peace, wisdom, revival and breakthroughs.
We will be setting an alarm on our phones or other devices at 12:00 PM daily (your time zone) to pray for at least 120 seconds. That is just two minutes of your day, but the prayer of faith is effectual!
Why pray 120 seconds?  Because that's what the Lord brought to our heart and everyone can do that. The number 120 signifies the passing away of the age of flesh and the beginning of the age of the Spirit!
We will pray at noonday wherever we live, in faith, not worry, not despair or disgust, but in faith, for His Kingdom to come, to manifest, and His will to be done, on earth as in heaven. In prayer, the Sons of God are administrating the Kingdom of God, by Grace through faith, on all of this earth!
Why am I  hiking 100 miles in 10 days? Because Love asked me to do so at this specific set time. The number 100 represents the number of Election, and the Children of Promise, but 100 also denotes what is full and complete with the principle of return. "And other seed fell upon the good earth and having sprung up it brought forth fruit a hundredfold" (Luke 8:8; Matthew 13:8; and Mark 4:20).
Here are some scriptures I will be using as I pray and prepare to hike 100+miles on this "watchman's"  journey: Romans Chapter 10, John 1:12, Galatians 4:6-7, Psalms 127, Psalm 24:10. I expect that we will have more information and Scripture guides as we get closer to July 4.
In addition to our desired team of pray-ers, we will require financial partners who see the vision and feel the leading of the Lord to come alongside with support for the physical logistics. Here are a few of those pertinent details:
As a preliminary to the 100-mile hike, I will head to Virgina near the end of October for the pre-election "watchman's" journey. In addition to my expenses, I will require provision for at least one couple who will serve as my transport and ground crew for our 16-day physical journey through Shenandoah National Park, Virginia to Washington DC. We will drive the ministry van and possibly pull the trailer, depending on gear and number of hikers. The Base Camp ground crew will need lodging for 15 nights.
Please prayerfully consider becoming a vision partner by sowing a gift of perhaps $127, or $30/month for $120, a $100 seed, or even a $10 seed, for together, they will be full and complete to meet all the required mission expenses. Our dates for the actual Pray On Purpose 2016 trip will be October 23-November 10, arriving in Washington DC by November 7 so that we have our "boots on the ground" in the capital city on Election Day, November 8, 2016.
I will be writing some of our partner churches and other leading prayer resources to be a part. If you have connections, please share the vision with them. This is a set time to cause history to read like we declare it from the Word fo God!
I urge you to consider being a part of this important time of unity and prayer in our nation – the happenings in this country this year will have ramifications that stretch into all the nations of the world. Consider asking your group, your family, your friends and social media connections, your church or other organization to commit to the daily two-minute prayer at noonday for 127 days, July 4 through November 8. And please let us know! Ask the Lord for ways you can pray, give, sow, serve, and send!
More details as they come!
Some who wander… are not wanderers at all, we are Kingdom warriors in disguise.
Michelle