WAIT! STOP THE PRESSES!



For a limited time…
We are opening up The Joshua Groups
online wellness training
FOR FREE!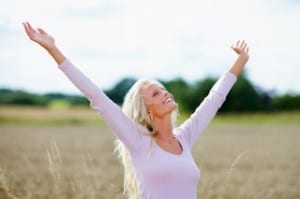 Looking for a new diet?

Stop.

This Works.

And for a limited time… it's FREE – READ ON!
This is the place of victory! Right now. You can decrease your stress, size, shape, and weight as we increase our health, wealth, and wellness! Come grow with us as we expand this year for greater access for greater impact!
We are expanding our reach! The Joshua Groups – our life and wellness coaching groups – for Mountain Takers – are going strong! We have three dynamic groups of Mountain Takers! from all across the U.S. and Canada! Every month, more people are joining us for wellness coaching and drastically improving their life, their health, and their relationships – they just get "better, better, better than ever before" every month!
For the past twelve years we have been exclusive to the Arkansas and Missouri areas in clinic-based wellness classes, our books, and our CD/DVD Series. Now, through the application of cutting-edge, yet easy to implement technology, we are globally positioned to train many more thousands! It is time for more good news to get out! With an extensive travel schedule and also through internet-based coaching groups and resource materials, we are rapidly expanding our ability to deliver the most excellent results-driven wellness system you've ever encountered. Simply put… THIS WORKS.
The right coaches make the difference!
Don't miss Health for a Life-time.


These groups provide online Life Coaching in health and wellness issues by Dr. Ray Pearson, Michelle Pearson, other certified Picture of Health Wellness Coaches, and special guest speakers. Various health topics are presented and discussed each month. Handouts, bonus videos, health reports and other teaching aids, audio .mp3 podcasts, and yes, even homework are all part of the curriculum and beginner-to-executive level health coaching programs!
This complete package has been designed to educate, activate, challenge and equip you as you continue on your journey to possess complete health.


Normally, our coaching fee is $250.00 per hour if scheduled privately. However, The Joshua Groups gives you an hour of live, online wellness coaching per month! PLUS! You continue to get resources, videos, newsletters, and more to inspire and re-fire your motivation all month long! It's your health! It's your choice! Choose today…you are just that one step away from the change you've been looking for! RIGHT NOW FOR FREE! No kidding!
Listen, we have charged $97.00 per month for the past two plus years for these group coaching teams. It has always been WAY more than worth that because you'll save way more than that on sodas, aspirins, and cold medicine alone every year that you are in better health! BUT…
Right now we are inspired to reach more, give more, live more, DO more! And…
ACTION produces results. Sowing produces reaping. SO RIGHT NOW…
Believe. Choose. Act. Achieve. (Repeat.)
ENROLL FOR FREE RIGHT NOW.
The only catch is that you must participate – to take a seat means you value and desire to be
an active part of these online wellness coaching.
Please, don't sign up if you aren't serious.
Just because it is free to you doesn't mean it has no cost.
Dr. Ray & Michelle are paying for YOUR SEAT
so be serious, be diligent, and then…
be blessed and healthy in a whole new measure!



Additional information:
For your convenience, the meetings are accessible by telephone, iPad, and computer. (For live video access, computer internet access is required; camera & microphone desirable but not required. Quality camera access is quite easy to install and very affordable at <$50. We'll even train the very beginning on how to use it with ease!)
The live coaching calls are once monthly for about an hour to an hour and 1/2, online, face to face via live video stream. You should RESPOND now if you are interested because "seats" will be limited; each Joshua Group is limited to 23 participants. We keep them small on purpose so you have good interaction within each group for questions and answers. You won't find this level of wellness coaching at this price anywhere else!
We can offer this at such a great, almost unbelievable, deal because we are maximizing technology to multiply our reach so your efforts can be more effective! However, we can't offer this outrageously great deal forever! Because we are doing this at our expense right now… please take full advantage of the coaching and be faithful to your free spot!
So, now, what are you waiting for?
For the first month of your training, you will have two meetings. The initial meeting will be an online orientation to teach participants how to use the system, workout any kinks in your setup, and become familiar with the format. The second meeting will be our first coaching event for your group. You must attend the orientation before attending the coaching event.
IMPORTANT: If you are interested in being apart of The Joshua Groups online wellness training, please respond in the blue action box above. We are making plans to have the orientation ASAP! *In the free groups, your orientation may be live in a regular call – it is that easy!
Please feel free to share this "invitation" with others you know by clicking on the easy links below! Ask around. Many of your friends, study groups, co-workers, and family are looking for help everyday! Invite them to a better, stronger, healthier future!

If you are a business owner, we can custom tailor training for your leaders and employees! These coaching groups are a great way to reduce sick time, improve employee relationships, and build team morale in the work place! If you are an employee, please make your employer or HR Director aware of this extraordinary opportunity! Corporate team coaching is not free, sorry! But worth every cent and then some!

Dr. Ray and Michelle Pearson have over 60 years combined health and wellness experience, over thirty-two years clinical experience, 12 years of wellness coaching, and more than 1000 hours of specialized wellness and nutritional training to bring to your table! There is no better way to build a healthy family, church, or corporate team than this!
See you on the mountain tops! (Or, see you from the top if you snooze!)