Straight Talk About…
Essential Fatty Acids
(EFAs, Omega 3-6-9 Oils, Fish Oils)
by Michelle M Pearson
If you have noticed, our posts have been a little further in between this month as we are preparing for our team's first high-altitude mountain climb in just less than a week now. As we pack and load for the trip to Pikes Peak and Colorado Spring, Colorado (USA), I had it on my heart to write some straight talk on a topic that is actually a fairly common buzz-word, but that many still seem so uneducated about. This topic is EFA's, essential fatty acids, more commonly known as "fish oil" although there are many oils in the category other than fish oil.
This topic could easily cover several weeks worth of articles, but today I just want to list out some very common symptoms, diseases, illnesses, and injuries which result in large part due to deficiencies in EFA's. Our goal today is simply to bring you a list, sort of to get you paying attention to how BIG a role these key factors actually play in your health and longevity! And then, perhaps, we will be able to cover at least some of them in depth as we go through the remainder of the year.
So here are only the top 25 areas that the proper dosage and types of Essential Fatty Acids (good fats) make a HUGE difference:
Health and healing of heart and vascular system
Prevention of dementia and Alzheimer's
Elimination of toxins and chemicals from the body.
Improvement in behavior, mental and emotional stability.
Prevention and elimination of:
Stroke
ADD/ADHD
Depression and postpartum depression
Headaches and migraines
Joint pain, back pain
Fibromyalgia pain
Rib Dislocations and Rib-head dislocations
GI Tract disease, Chron's, IBS, Diverticulitis,
Pregnancy complications, miscarriages, birth defects, low birth weight, premature births and/or high-risk pregnancies, infant illnesses, allergies, asthma,
Infertility, Reduced Sex Drive, Erectile Dysfunction, other hormonal problems
Skin disorders, psoriasis, eczema, rash, dry skin
Hair loss
Memory Loss, Brain Fog
Mood Swings, PMS, PMDD
Learning disabilities, autism spectrum, dyslexia
And that's just the Top 25! So many things can be reversed, helped, or avoided altogether with the proper intake of the right oils. Omega 3 oils for instance, are NOT all the same, do not all help, but in useable form, they are absolutely essential for long-term good health.
Dr Pearson has recommended NKO Krill oil exclusively (for everyone who can swallow the little softgels) for many years because it is the exact molecule structure to a) get in to the cells, b) be utilized by the cells, c) is a requirement of the body for a multitude of critical functions and survival, and d) it transports oxygen around the body and into the cells better than any other substance. Other oils, even other Omega 3's, do not do what the NKO Krill will do. Period.

Use of Omega 9 and specially targeted Omega 6 (in the form of Evening Primrose Oil) in conjunction with appropriate minerals, along with Vitamin E and NKO Krill, are vital for improving compromised breast health.
Although not an Omega Oil, coconut oil is awesome for the skin, the hair, the thyroid, and much more! Don't be afraid to consume pure coconut oil, even by the tablespoon! Like many good fats, it has gotten a really bad reputation, when in truth, it is the man-made and man-altered fats that cause the multitude of problems, not natural God-made fats like coconut oil. Olive Oil and Coconut Oil should be THE oils in every kitchen, those, along with real butter, are just about all you need for delicious, nutritious meals. Stash some Almond and Jojoba oils in the bathroom cabinet and your house is well stocked on optimal oils for optimal health.

Health begins at the cellular level. Cells require oxygen, fats, glucose. minerals, water. and redox signaling molecules. Fats actually transport these other necessary things to the cells for use and then become part of the fuel required to engage cellular activity. Fats come in many forms, and there are some good ones to target many specific health goals, but the Onega 3 family are absolutely crucial to the function of the body and healthy cell reproduction. That truth plays a role in every one of the disease symptoms listed above.
So today, it is important that you don't dismiss this foundational functional element as simply "fish oil". Essential fats are just that… essential for health. And, our needs for them change and increase during certain seasons of life. Here's an example… I noticed in my own training for the charity mountain climbs we are doing over the next 6 months, I have needed to increase my intake of NKO Krill to double what I required before training just to stay balanced, without injury, and to prevent rib-head dislocation from lack of elasticity in the ligaments and tendons. So this season of life is placing a greater demand on my body for the foundational elements, including fats. So, if I want to stay flexible, I have to be flexible, learn, and apply, in this case, add more oils because I am burning more oils!

That's just a personal example, but the bottom line is, if you have a change in your life's season's, or if you have any disease or disturbance, go back to the basics, the foundational health prerequisites, and FATS are one of the most important!
If you want to know more about how good fats can help you recover and be restored, reproduce and grow a healthy family, renew your youth, repair your cells, or revitalize your sex life, stay tuned here at The Picture of Health for more articles, plug in to our coaching teams in the menu above – they are free at the time this article is being published! – and join us each month for live online via video teaching!
ASK QUESTIONS here. We can help so many who just take the accident, injury, illness, or disease as something they have to receive and tolerate. We want to help! So, please, do leave your questions or send the to us by email privately. WE won't diagnose or treat people over the internet or email, but we can educate you so that you can give the body what it needs to recover complete health!
We are looking for ward to your questions and comments! We will endeavor to answer, write a blog back on the topic, or to put you in touch with the resources that can help change your body's environment from victim to victor! In all these things you are more than a conqueror… sometimes the difference is simply recognizing an answer to prayer when you read one! Selah.
Who doesn't know at least one person
that really needs some hope and help?
Come On! Be BOLD!
Love them and share this with them.
Believe. Choose. Activate. Achieve. (Repeat.)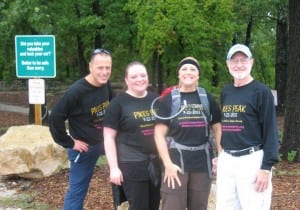 Dr. Ray Pearson (right) is a licensed Chiropractic Physician and a Pharmacist, with over 40 years in healthcare. Dr. Ray has post-graduate training and certification in numerous advanced wellness therapies and Chiropractic techniques.
Michelle Pearson (2nd from right) is a dynamic wellness coach, speaker, author, and the Founder & President of Picture of Health Inc. (http://thepictureofhealth.com).
On a personal health journey for the past 18 years, the Pearson's mission is to educate, activate, challenge and equip others to live a full, satisfying life through the use of state-of-the-art educational resources to produce significant and lasting health breakthroughs.
Dr. Pearson and wife, Michelle, have more than 1000 hours of continuing education in advanced nutrition and wellness topics. Both are dynamic wellness coaches, speakers, authors and founders of http://thepictureofhealth.com. Together, their mission is to educate, activate, challenge and equip others to live a full, satisfying life through the use of state-of-the-art educational resources to produce significant and lasting health breakthroughs.
* Transparent Advertising Disclosure: Dr. Ray Pearson is an Independent Associate for ASEA. We do not receive any compensation for mentioning, reviewing, or recommending ASEA in our blogs or speaking engagements. Not a dime.
However, if you choose to click through to our ASEA site and order product, we do receive compensation from that sale and you receive the most outstanding nutritional supplement currently available on the market!
Picture of Health Inc

PO Box 267

Harrison AR 72602

870-688-0390