The answer to cancer…
by Michelle Pearson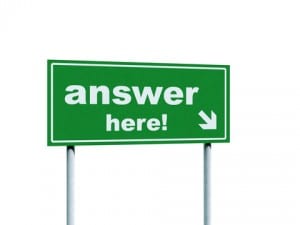 As I mentioned in the previous post, "The Three Causes of Cancer," most of the worldwide internet and media are buzzing about October's designation as Breast Cancer Awareness Month.
I want to emphasize first, at the beginning of the month, that I am forever grateful for the Komen Foundation and others like them, for making a difference in thousands of lives through grant funding for early breast cancer detection programs.  For persons who are diagnosed with breast or any type of cancer, early detection is paramount to making changes quickly for a positive turnaround.
And also let me emphasize strongly that if you have signs or symptoms of cancer or any disease, don't be foolish. Go to the doctor immediately. Seriously. Go. It is not a lack of faith to go to the doctor. It IS a lack of wisdom not to seek help, especially when your way and your own wisdom don't appear to be working so well.
So settle that. Get help. But… get the right help at the right time. The best time is before you develop disease!
Why am I giving you these "disclaimers" as we begin our topic for the month? So that in all you read and learn this month, you have them in advance. I ask you not to take my words apart from the spirit in which they are written. The educational informational posts, tips, and videos are for your assistance in helping the body to stay healthy and heal from within, not to the exclusion of any necessary medical assistance.
There is no condemnation in any of what is and will be presented. Faith works by love. And I think you might be hard pressed to find someone who has a stronger love for people or a stronger faith for prevention of and restoration from cancer than me; I am not boasting in anything of my own accord; it is simply that I have fought the good fight beside many a patient who was battling cancer and seen many people completely recover. We don't' treat cancer. We do help patients with cancer nurture the healing ability of their bodies so it can work to produce health. Love for God and for people has deposited in me a faith that complete health can be ours for the receiving (action required).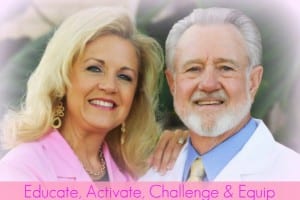 With more than 32 years in clinical healthcare practice, added to nine years in Pharmacy, plus more than 1000 hours of continuing education in clinical nutrition, my husband, Dr Ray Pearson, and I are not your ordinary "life-coaches." We are experienced, called, and proven global health advocates. We are skilled, educated, anointed and passionate about preventing cancer and all types of disease. In the 17 years I have worked with my husband in his practice, we have seen many miracles in patient's lives, many healed and many recovered.
But we have also stood in faith and ministered helps of care and resources with a dear friend only to see my sweet friend, a wife and a mother of three teenagers, die. I have attended the funerals of my step-mother and both my next door neighbors because of cancer.
We have stayed by our beloved 41-year old daughter's bedside 24/7 as she made her transition to heaven's glory after a very courageous battle against the cancer that attacked her beautiful life and "otherwise strong and healthy" body.
Five days after our daughter died, the day after her homegoing service, my father began his chemotherapy for prostate cancer.

Eight months later, I discovered a painful lump in my left breast.
In a whirlwind of tests, I received bad reports from both mammogram and ultra sound; the tests confirmed there was not just one lump, but there were two.  
The rest of the story via the short version? My surgeon took another look by ultrasound; as she finished, she looked me straight in the eyes and said, "It is not cancer and it never will be."
How did that happen? And after the mammogram and the first ultrasound were bad reports? I will be sharing the specifics with you all month, but in short, my husband and I immediately addressed what I knew had allowed dis-ease in my body, we immediately and consistently applied our faith and our tools, what we know about the fearfully and wonderfully made human body, and the power that works in me healed me and made me whole. No cancer, not now… not ever. IF I work with the design and not against it.
Why am I sharing this all with you? We've never shared it all with anyone outside our immediate family, and some of them, not until today. The one and only reason I am sharing it today is that the Lord has impressed on my heart that it will reach people, perhaps you, but I know it will reach someone, someone who has been convinced they are or will be a victim and can do nothing against the disease of cancer.
You have to know that it simply is not true.
It is not true that we, any of us, are helpless victims of this devastating despicable disease!  I shared all the personal insights above so that there is not any question that I do not understand the scope of what I am speaking about or coming against. I do know. I know professionally. I know personally. I know as a parent and as a child. I know physically. I know passionately and compassionately. As I write this month, I know that of which I teach perhaps better than any person you may have encountered before. If you want answers, choose to hear.
Hear this: there is no argument that prevention is altogether better than treatment and even cure. Our colleague and friend, Dr. Scot Pifer, put it so perfectly this way… "the answer to cancer? The answer to cancer is to never have it in the first place! These folks are teaching you how to do that."
So while the spotlight is on this disease, we are taking the opportunity to get the facts out not just about awareness, but about prevention. All month our discussions in the blog articles, on the Facebook groups, and in the private coaching groups as well, are very much going to be about your own personal "building project," building back better health. 
Any builder worth his or her salt will tell you that to get any building project done right, you must first start with the blueprint, learning about the design of the building's creator. According to the design, you must lay a solid foundation.
I wrote in an previous blog the story of how my dad, a builder for many years, taught me that one was supposed to dig down a certain depth and lay "footings" which stabilize the foundation to prevent it from shifting, settling, cracking, etc. over time. He explained that one poured on top of the ground, not according to proper design, well, was headed for trouble from day one and the ultimate cost would be uncountable over the years.

The health of your body also depends on a good foundation. The natural, physical foundation of health (or disease) begins with the environment of the body. This environment can be measured by function, symptoms, temperature, responsiveness, presentation, and many factors. But there are also ways that you can test your foundation, your environment, at home. You can learn what "soil" produces good health and how to cultivate it.
Just like I did, there are powerful things you can do to improve that foundation and environment. Join me in the next blog post and we will begin looking at how you can easily measure your environment and choose what will grow… sickness or disease. It's your health. It's your choice.

Did you know? Our @Twitter & #FB communities are a LIFEline for health! Join us for help, hope, healthy tips, and happening news! 
The number one resource for folks who want to have a healthy lean body, a happy heart, a fat wallet, and successful relationships.
Food, Fitness, Family, Faith, and Fun!

Michelle Pearson is a catalyst for change. She travels full-time as a dynamic wellness coach, speaker, author, and the Founder & President of Picture of Health Inc.(http://thepictureofhealth.com).  Dr. Ray and Michelle Pearson have over 60 years combined health and wellness experience, over thirty-four years clinical experience, 13 years of wellness coaching, and more than 1000 hours of specialized wellness and nutritional training to bring to your table! There is no better way to build a healthy family, church, or corporate team than this! 
Our daughter, Rachelle Wire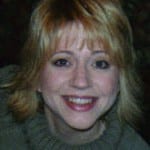 Did you learn anything? Leave me your comments and questions below!