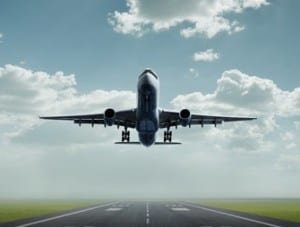 Today's blog is a quick list of basic travel tips for staying healthy in flight, on the road, and traveling abroad.  You are probably packing and doing last minute errands, so I'll make this brief and easy to remember:
Gut Health – the number one priority.

Probiotic – absolutely a must. Start taking a high-powered probiotic like Primal Defense Ultra (1/day first thing on empty stomach) asap (preferably 30 days prior)  and continue for the entire trip and at least a week after.
Magnesium – take extra magnesium asporotate with you and take as needed to keep the bowels regular. You need to void at least once daily to keep yourself healthy. Again, many try not to void daily to avoid using the restrooms, etc. Choose health and life and let your body be healthy! Magnesium can be dosed at differently levels daily as needed. If the bowels get loose, take an extra probiotic or two; if not moving, take an extra magnesium or two. A healthy gut makes a healthy person and a happy trip!

Drink plenty of water – You must consume at least 1/2 your weight in ounces of water, more when flying. Many avoid this because they do not want to stop for the restrooms or use the ones on the airplane. That is vanity taking place over your health. Travel dehydrates the body rapidly and quietly, so that most people don't even realize it. Dehydration makes one more vulnerable to illness by decreasing your immune system, increases fatigue and inflammation, makes the skin more sensitive to burning and irritation, promotes jet-lag and depression, and greatly impacts the digestion system's ability to function.
Cellfood – These high-powered minerals help your body acclimate to all the new surroundings, stimulus, and microbial inputs. I used them with great success in my drinking water in Africa after boiling. The rest of our team used the chlorinated additives in their water, which tastes bad, and therefore they didn't hydrate well. Many had diarrhea and other g.i. distresses; thankfully, I had no illness or injury at all.
Get plenty of sleep – take earplugs and a night mask even if you do not use them at home. Both will help to block out the unfamiliar and help your body adjust to the new surroundings faster. Take your own pillow if possible. When I went to Mt Kilimanjaro I purchased a zippered pillowcase for travel and it worked great to keep the pillow clean and covered. Use a mild sleep aid when traveling if you need to, always check with your physician first if you take other medications, have drug precautions, or any medical condition that might contraindicate this. I rarely take any medications, but this I will use when traveling over seas if needed – the sleep is more important! Sub-lingual melatonin can also help. Get yourself on the new time zone as quickly as possible. Make yourself sleep on the airplane – again, it's vanity to think "I don't sleep on airplanes." Do. You will be glad you did.
Eat Smart – enjoy the local flavors of your trip but don't try everything the first day you are there! Try one new thing at a time in a moderate amount, that way your system can handle whatever adjustments it needs to. Foreign foods have different bacteria, different levels of fats, spices, etc. that your gut has to adjust to. Don't be in fear of trying the flavors of new places. Do be smart about how you introduce them. Pace yourself. You will travel again. You do not have to eat everything on the planet while you are on this trip. Enjoy some treats, just don't go crazy with sugars! You will regret that.
Move around – take the opportunity to walk and see the sights on your travels. Movement helps prevent soreness and muscle aches from traveling. It also moves the blood flow which increases oxygen.
Be Happy – Stay in a good mood; choose to ignore travel irritations, grumpy people, inconveniences, etc. You can decide in advance just to be happy on the trip. Use your choice to elect good perspectives on things. This one choice can affect everything else in your body.
It's your health. It's your choice. Choose to enjoy and #livefully!