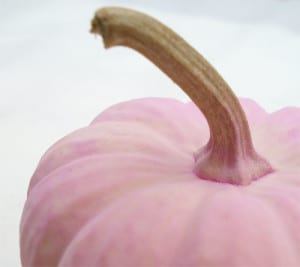 Today is October 31st, the day many dress up and celebrate their holiday called "Halloween", ringing doorbells and shouting, "Trick or Treat?".
We don't participate in that occasion, but everyday is a great day to #livefully! So… I have a few healthy tricks for you and one BIG treat for a really blessed reader!
I spoke at a annual women's retreat in Missouri recently on "The High Fives To Health" and have been excited to pass some of those tips and tricks along to you as well. And, today, the ending of our cancer-prevention month gives me one last opportunity to give away something else in pink as a treat! So, grab a healthy coffee, organic cocoa, or hot tea and let's chat about some easy, affordable ways you can effectively improve your health! Here are the top five categories:
Renew & Revive – Renew The Mind
Restructure Your Habits (7 Essentials)
Restore Foundational Nutrients

Remove Toxicity

Regulate Systems – Chemical,Electrical, and Structural
Remove Toxicity from your household and your budget!
We learned how to make the following budget-friendly and less toxic versions of these cleaning items and I have included some great links to help you do so as well:
Eliminate Chemicals in the home and in your personal care items by reducing sprays and scented items while changing to the use of high quality essential oils for fragrance and cleaning.(I will do another article just on the oils later, but you can start with peppermint, lavender, and Thieves.)
For example, here is a link for some wonderful Coconut Oil Salt Scrub – super-duper healthy spa item for your home and for gifts! And the Coffee Coconut one too.
Then we learned about actually making our own wonderfully scented or unscented laundry detergent at a fraction of the price of the commercial brands,
but also how to make our dishwasher detergent from most of the same ingredients as the laundry soap = twofer!
While you are at it, buy the wholesale club size of white vinegar for your rinse agent in the dishwasher and the laundry!
With a bonus recipe for liquid (hand) dishwashing soap too!
My very favorite suggestion is this one…
(I use the sensitive one that is unscented for my face and just am so pleased I will not switch!) She has lots of fabulous goodies beyond the soap, so be sure you click and check it out. But the soap… A++  (Bodymelts are amazing too.)
Now… for the TREAT! We are SO blessed to have a GREAT give-away gift for one of you!
One of my favorite ways to reduce toxicity in my home AND clean in a jiffy is to use my ecloths and my AMAZING ecloth mop set!

Now look, I know that we love people and like products. But I seriously LIKE these products. I must tell you that, for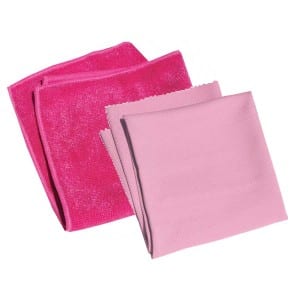 the purpose of this giveaway, ecloth did furnish me with a set of their pink 🙂 ecloths to try out, see… ->
but all opinions shared here are my own of the products, not paid endorsements. The real story is that before they ever sent me one to try and offered another one for a winning reader here at The Picture of Health, I had already purchased from them the mop set. After one use of that, I was sold on the products ever since! And I have had my mop set for many months now.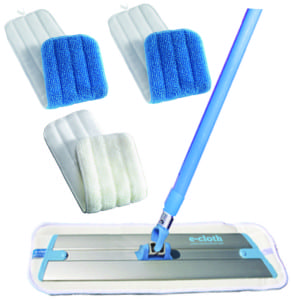 So here's the video on why the products are so wonderful to clean with and help dramatically reduce the chemicals in your household. After you watch, read below for the details on how to enter to win a pink set of the ecloths pictured below!
So here's how you enter to win:
1) Leave a comment on today's article and let me know what you liked best and if you try anything! Then visit the links in the next steps. Links will open in separate tabs or windows, so you can go there and not leave this page of instructions, so look for the other tabs to open and follow the instructions.
2) Click the link to the Goatmilk Soap page and LIKE it; be sure to leave a comment for Kathy Ann that I sent you to discover her products – I will check to see who does!
3) Go to this link to Like the Ecloth page. LEAVE A COMMENT thanking them for such great products. PLEASE do not say anything about the contest or winning – this is just for our readers only. 
4) One last thing.. visit my Facebook page and let me know you have "Taken Steps to Reduce Toxicity!"  I will draw from all eligible entries (all who complete the steps) on Monday, November 4th and give eCloths the winner's name and contact information privately.
Here's the fine print… Facebook allows contests with certain stipulations. I will need to message the person who wins or contact you by email to let you know and get permission to give your info to the company that will ship your "treat". I will announce the winner HERE on the blog Monday November 4! Take that step to reducing toxins in your home today and I will be back next week with more tips, trick, or treats! No holiday necessary!
My heartfelt desire for you is that you may be as healthy and prosperous in every way as you are prosperous in your soul ~ your mind, will, and emotions. ~ Michelle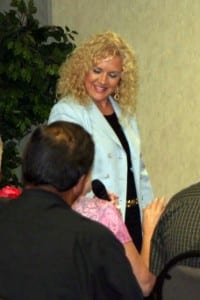 Michelle Pearson is a dynamic wellness coach, speaker, author, and the Founder & President of Picture of Health Inc. On a personal health journey for the past 19 years, Michelle's mission is to educate, activate, challenge and equip others to live a full, satisfying life through the use of state-of-the-art educational resources to produce significant and lasting health breakthroughs.
Dr. Ray Pearson is a licensed Chiropractic Physician and a Pharmacist, with over 43 years in healthcare. Dr. Ray has post-graduate training and certification in numerous advanced wellness therapies and Chiropractic techniques. In addition, he holds a degree in Biology and graduated with honors from Victory Bible Institute & World Missions Training Center.
Dr. Pearson and wife, Michelle, are Catalysts for Change. Together, they have more than 1000 hours of continuing education in advanced nutrition and wellness topics. Both are dynamic wellness coaches, speakers, authors and founders of http://thepictureofhealth.com. Together, their mission is to educate, activate, challenge and equip others to live a full, satisfying life through the use of state-of-the-art educational resources to produce significant and lasting health breakthroughs.