Ladies Leadership Expedition!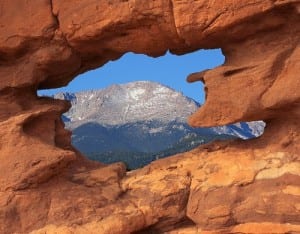 Finally! We have news on the Ladies' Leadership Expeditions that we have been hinting to you about for the past few months. We have been sending out feelers to Holy Spirit and conversing with several of you on the Facebook and Twitter feeds and the feedback was good, so we took a step of faith.  We are pleased to say that with Dr Ray's support, we are happy to announce that Michelle has been approved by Summit Life Coaching Network as a team coordinator!
We know that this is news to many of you, but there are several who have watched our journey to Kilimanjaro and back, wondering if anything like this might be a step for you, both anxious and excited by that leap in your belly at the very thought of it! Yep. I know! I still feel it! And, during our conversations about joining up with the dynamic leadership team at Summit Life, we feel this partnership is taking us all to a whole 'nother level of His Spirit, of serving others, and of health, Spirit, soul, and body!
You can check out their whole site here to find more pictures, the bios for the excellent team of leaders, including Joel Malm, our personal coach for the expeditions.  (And while you are there, please note the majestic vision building picture of Mt. Kilimanjaro on the "coming trips" page. 

hehe, yes, that vision-builder is for us ladies! But more on that later…)
So, these are the details we have right now. Our team is forming, I can take 6 ladies on the first journey, so don't waste too much time wrestling with the idea! Rise Up!
The Program
Summit Life is a six-month spiritual expedition.
Team members take on a physical and spiritual journey with a small group of like-minded team members.
Next Session: Summit Life 2.1
Dates: Jan.1-Jun 30, 2014
Open Spots: 6
Who is it for?
The program is designed for women who have committed their lives to Christ and are seeking to take their walk with God to the next level. It's perfect for women who are in a life transition or seeking the next step in their ministry, careers, and family life.
What do I get from the program?
Your life will be changed. Yes, that's a bold statement, but there is quite simply no way your life won't change with a wholehearted effort in this program. The methods and practices we'll teach you have been used over centuries by millions of people to dive into a deeper level in their spiritual walk. Our goal is to teach you how to hear and help position you to hear God's voice and act on what He calls you to do more than ever before. We believe you will hear from God on this journey. It's not because our program is so great, its simply because God responds when we draw near to know Him more.

What does the program include?

The program will include:
Two outdoor expeditions (Beginning in NWA/Ozarks (TBA) and ending six months later at Pike's Peak)
One hundred hours of prayer over six months (we'll teach you how to do this)
A reading regimen that includes six books (one per month)
Personal consultation and ongoing follow-up with a fitness consultant
Reading through the entire New Testament
Weekly coaching emails, including Fitness, Nutrition, and expedition coaching sessions
Monthly strategy sessions with a life coach
What topics are covered during the six months?
Each month will have a unique focus.
Month 1 – Getting Quiet
Month 2 – Getting Focused
Month 3 – Integrity
Month 4 – Overcoming Fears
Month 5 – Wisdom/Skillful Living
Month 6 – Vision Mapping
What is the commitment?
The program will require about 1-2 hours per day for the reading, prayer and fitness elements.
Each team member commits to:
Program reading, prayer and fitness requirements
Active membership and attendance at a local church
Serving in at least one area of ministry at the church (teach Sunday school, greeter, children's church, music, deacon, etc.)
Attendance at orientation in NW Arkansas/Missouri and hiking the Ozark Mtns (Dec. 30 – Jan 1, 2014)
Attendance at debriefing in Colorado Springs, CO, climbing Pike's Peak (Dates TBA in June 2014)
Openness to change as the Lord reveals areas that need adjustment
Openness to input from the assigned life coach
Availability for a fifty-minute phone call each month with the life coach
What's the cost?
The program costs $1500.  Deposit of $400 due by December 15, 2013
If you'd like to sponsor a team member through a scholarship please contact us to let us know.
This price includes:
All expenses for the  Ozarks and Pike's Peak hikes.  (Not including airfare or transportation from home to location.)
All program materials (printed books, ebooks, etc.)
What is the purpose of the trips at the start and end?
Mark Batterson, a great friend of Summit Leaders, laid out this formula for what happens on our outdoor expeditions:
Change of Pace + Change of Place = Change of Perspective
God does amazing things when we step out of our comfort zone and seek him in a new environment.
With this in mind, our program will start with a chance to seek God in a new environment while you meet the women who will be walking the journey with you. We start every program with an outdoor adventure where you'll get to know the team you'll be walking the six-month journey with. You'll form friendships that will go beyond just the six months. The program will culminate with a symbolic final hike and debriefing.
How big is the group doing this?
Each team can have up to six women with one life coach taking the journey together. If you've ever been on an expedition with Summit Leaders you know how quickly you are able to connect in a meaningful way with other ladies on the trip. Nothing forms lifelong friendships quite like accomplishing a goal together.
Who does the life coaching?

All Summit Life teams are overseen by Joël Malm. Although this team of ladies will have Michelle as the front-line coach, Joël will be providing guidance and input weekly throughout the program and in planning our expeditions. He is the founder of Summit Leaders and has been taking folks on outdoor expeditions for over ten years. Joël holds a Masters Degree in Counseling and a B.A. in Political Science. He has  traveled in over sixty-five countries and loves the outdoors. He was also founding pastor of a church in Peru and has served in several churches in different capacities.  We connected so strongly with Joel and the Summit Life vision in part because he is passionate about seeing men and women of faith step up, be bold and pursue the unique calling God has given them.  (Like we are.)
Where do I sign up?
Contact us immediately by email on the contact form. We will send you the application to fill out, and after you have prayerfully considered the commitment you'll be making, you can complete the application, a spouse agreement (if applicable) and you will make your deposit.  We'll contact you directly for a phone call (just to make sure you know what you are getting yourself into). At that point we'll offer you admission into the program.
We am so excited about next year's leadership expeditions. Michelle can hardly stay in her skin! And ladies, this is only a beginning. We already have in our hearts (and have discussed with Summit Life) a team for Mt Kilimanjaro in 2015. We have two ladies ready to make that commitment and are already on board!
What we can say to you today is.. if you feel God's leading, even if it seems crazy, unlikely, impossible, whatever, seek Him out for clarity. Yield to that leap of the Holy Spirit and just say yes! If you have been contemplating change, increase, transition, improvement, this journey will lead you into time of deepening with Him as we seek first the Kingdom, and all those other things will be added unto you as you seek Him first.
We look forward to hearing from you IN THE COMMENTS BELOW first and then in my email box. Take a step, a little itty bitty teeny weeny step of faith. If you have thoughts or concerns, just contact me. We can pray through those together until you are clear on a decision.
My heartfelt desire for you is that you may be as healthy and prosperous in every way as you are prosperous in your soul ~ your mind, will, and emotions.These leadership expeditions produce health and strength in every area of life. I sincerely hope you will allow God to use this as an answer to many of your prayers, dreams, and heart's desires.

In Him, As Him, so that others may know Him, My Jesus,
~ Michelle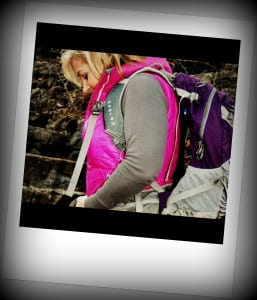 Michelle Pearson is a dynamic wellness coach, speaker, author, and mountain taker. On a personal health journey for the past 20 years, Michelle's mission is to educate, activate, challenge and equip others to live a full, satisfying life through the use of state-of-the-art educational resources to produce significant and lasting health breakthroughs.
Dr. Ray Pearson is a licensed Chiropractic Physician and a Pharmacist, with over 43 years in healthcare. Dr. Ray has post-graduate training and certification in numerous advanced wellness therapies and Chiropractic techniques. In addition, he holds a degree in Biology and graduated with honors from Victory Bible Institute & World Missions Training Center.
Dr. Pearson and wife, Michelle, are Catalysts for Change. Together, they have more than 1000 hours of continuing education in advanced nutrition and wellness topics. Both are dynamic wellness coaches, speakers, authors and founders of http://thepictureofhealth.com. Together, their mission is to educate, activate, challenge and equip others to live a full, satisfying life through the use of state-of-the-art educational resources to produce significant and lasting health breakthroughs.
{ 1 comment }