Defeating Diabetes 101
by Michelle M Pearson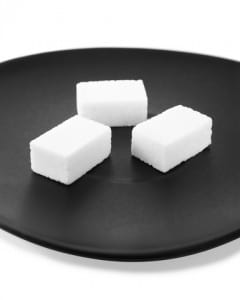 Defeating diabetes…

This month's topic is one of our strongest topics and it is among the top topics that we receive questions on as we travel and teach.
In fact, diabetes and depression are both among the top in every crowd, followed closely by weight gain, anxiety and stress, sleep disorders, and sshhh… sexual dysfunction.
If these topics hit close to home, stay tuned. You will want to catch every blog this month as we delve into the core essentials that either prevent or cause the onset of these and many, many more diseases.
Health is not achieved by symptom driven courses of action. Health comes as a result of and a response to working with the design of your fearfully and wonderfully made body.
If you work with the design and the function of the body, it will produce health… every time. If you work against the design and function, it will produce disease… every time.
Type 2 Diabetes is a result of specific choices made repeatedly in the course of the lifetime in the seven essentials for health that work against the design of the body. Simply put, too many carbohydrates in, too little glucose or glycogen expended (not enough exercise), not enough sleep on a regular basis, not enough oxygen to the cells (which burns glucose), and patterns of thought and speech that are not consistent with a healthy mindset.
Does that put it in a small enough bite to swallow? It's not sugar coated at all. (smile) 
Seriously, your body is designed to work like a beautiful symphony, each function, organ, and part working together in your life cycle. To introduce more of this magnificent design, we invite you to sit in on a short clip excerpted from one of our Series 1 Wellness and Nutrition Essentials courses, taught live in the Picture of Health classroom.
Even though we have had several Doctors sit through our courses over the years, much to their amazement, you will see this is taught in plain English so we all can get the clear picture! We think you too will be amazed at how wonderfully you are designed and how easy it will be to turn from disease to complete health… one step at a time.
CLICK on the video to watch the "vlog" (video blog) for today. And, we really love to hear your feedback. Ask a question and we will try to answer it in future blogs! Join us over on our Facebook and Twitter feeds for more discussion this month on Defeating Disease 101, including but not limited to Diabetes!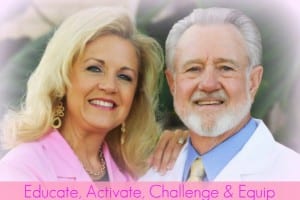 Dr. Ray Pearson is a licensed Chiropractic Physician and a Pharmacist, with over 44 years in healthcare.  Dr. Ray has post-graduate training and certification in numerous advanced wellness therapies and Chiropractic techniques.
Dr. Pearson and wife, Michelle M. Pearson, have more than 1000 hours of continuing education in advanced nutrition and wellness topics. Both are dynamic wellness coaches, speakers, authors and founders of http://thepictureofhealth.com. Together, their mission is to educate, activate, challenge and equip others to live a full, satisfying life through the use of state-of-the-art educational resources to produce significant and lasting health breakthroughs.
Did you learn anything? Leave me your comments and questions below!