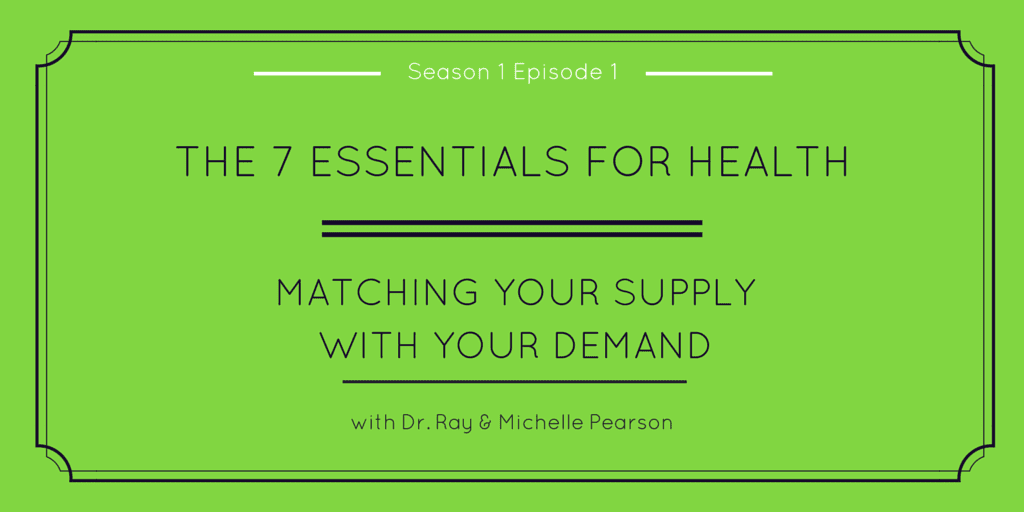 Listen to the Show
Check Out Health Podcasts at Blog Talk Radio with
(My apologies for the few technical difficulties at the beginning of our first program! We got it right after just a few seconds, so enjoy the debut of just one more great tool for helping you get fit to fulfill your purpose in life! ~ Michelle)
Show Notes
So, what I want to know today is… Are you all set for March Madness? I know, some of you who know me well are shocked that I know anything about that. Actually, just to be sure, I did look it up in Wikipedia!
So, it is our theme for this month and for the Tip-off for our brand new broadcast, YOUR HEALTH YOUR CHOICE with Dr Ray & Michelle Pearson! And, in keeping with the "March Madness" theme, it's the perfect time for FREE THROW!
That's right! We are hosting our own Championship series, during "March Madness" and these are your show notes for our first episode. All month we will have lots of free stuff to give away AND an appropriate topic: Hormones: Stop the Madness!
(Get it? Madness… hormones… Rolling right along…)
One of the best motivators to get folks started recovering health is a wake-up call! Only we'd like to see that your wake up call is a FREE QUIZ rather than a surprise disease diagnosis!
So, you can go take our FREE Health Quiz that's right here: Take the free health quiz.  TODAY is a great time to do that. We call it "The Wake Up Call" pop-quiz for a reason! And it will give you lots of insight as to where you are statistically in risk of disease or dysfunction.
I see it all the time in our clients. People think they are relatively healthy, then they take the quiz and find out real fast… they have some choices to make if they want to live long and strong.
AND as I promised in the show, first thing tomorrow morning, you can dunk another FREE THROW in honor of our March Madness Championship series. Coming out on the blog will be a video segment of some of our most requested teaching on the Endocrine System from the series, "Hormones and a Happy, Healthy YOU!"
This is from our study on the chemical system of the body specifically… the adrenal hormones. The adrenal glands and related hormones are primarily our system to handle stress in the body.
Adrenal Fatigue and "stress" related hormonal imbalance is now being connected to a whole host of other major, life-threatening diseases. More than just emotional stress… it's the first sign of many serious deficiencies and diseases.
We've taught for a long time that adrenal fatigue contributes to diabetes, sexual dysfunction and infertility, heart disease, thyroid problems, but I recently learned that adrenal fatigue also contributes to kidney failure and the effects of dementia and Alzheimer's symptoms – hence the inclusion of this topic in our March Madness series – it's your health your choice and your choices make a difference!
This month's podcast topics and the video "free throw" tomorrow morning are just a part of our "Series 1 – Nutrition and Wellness Essentials," a 14-week course, taught live in The Picture of Health classroom. By the way, that series has been in our vault this past year, but is returning soon in the debut of our all new Resources area!
But, check out the site in the morning and CLICK on the video to watch the "vlog" (video blog for you techies in training). When you finish, show some love and help other people by hitting the easy LIKE & SHARE button for Facebook or Twitter!
FOR TODAY, more show notes from our straight talk about…
Choosing The Demands You Place On Your Body – making sure
Your Health is Your Choice,
That your supply meets Your Demands!
I want to introduce you, especially those who have just joined us here on the podcast and the blog, to a life-changing, perhaps life-saving, perspective on… supply and demand.
I like to define "stress" simply as an increased demand for your resources.
Your resources are like money in the bank, the health bank, which, like money, can only be spent once. You choose what those resources get to be spent on: healing or lifestyle options. When more is spent on other options then the supply of resources is not then available for producing health, and the body's well-being suffers.
For example, physical, mental, and/or emotional illnesses result when you encounter such a physical demand on the body that you currently cannot supply or simply are not supplying adequate resources. This only occurs if a) you have not put in the right resources and/or b) you used the resources on something else instead of the healing process.
Yes, you can experience different types of "stress", like emotional stress, physical stress, mental stress, and even spiritual stress. However, no matter what the beginning source of the challenge was, every challenge produces an increased demand for processing resources in and on the physical body, actually changing the physiological responses of the body's systems and organ functions, again, no matter if the origin was physical, mental, emotional, or spiritual.
The availability of supply, the reserves in your storehouse, is contingent on your choices – deposits and expenses – supply and demand – in what we have termed The Seven Essentials for Health.
What You Eat
What You Drink
How You Exercise
How You Rest
What You Breathe
What You Say
What You Believe & Think
We will take those on individually in the weeks to come and we will talk more about reserves and resources, about how to fuel the supply and wisely choose the demands, as well as tips to make the changes that bring healthy beliefs in line with healthy bodies.
(If you would like a color .pdf of those & Essentials, maybe you want to print it out and pin up somewhere as motivation this month, just register for the show notes & I'll give you instant access for free.)
For now, I leave you with this simple but profound instruction on exactly what to choose to produce a long, strong, healthy life:
The Lord has presented us with life and death, the blessing and the curse. If we each will stop making it an all or nothing overwhelming battle, and simply in every choice, hour by hour, day by day, choose life, we will live, us and our descendants. (from Deuteronomy 30:19)
If You Need help knowing what those things that produce life are
Stay tuned right here for more of
YOUR HEALTH YOUR CHOICE