Three Tips for Type 1 Diabetes
by Michelle M Pearson

Diabetes… All month, as the media observes Diabetes Awareness Month, we are exploring better, more effective ways to promote prevention and powerful tips for your recovery.

(By the way, have you seen the last two videos on the subject? So many of you tell us you enjoy the mix of video, audio and articles. You can always find them in the archives.)
When it comes to diabetes, most of our teaching is on Type 2 Diabetes, mainly because it's so predominate, affecting about 60% of the global adult population and comprising about 95% of all persons diagnosed with the disease. But, what about Type 1?

Both types are disorders involving the regulation or inability to regulate the amount of glucose, sugar in the blood stream. Glucose is the by-product resulting from sugar intake, from consuming things like carbohydrates, grains, sugar, syrups, fruits,  pastas, breads, candy, and others desserts. Interestingly enough, glucose levels are also affected by things like caffeine which are stimulants.
The significant difference between Type 1 and Type 2 diabetes is that Type 2 is 100% life-style driven. Type 1, on the other hand, is an actual malfunction or inability of the pancreas to produce adequate amounts of insulin in response to the body's signals.
In a sense, in Type 1, you could say that something caused it to lose the ability to communicate properly, because Insulin is commonly called the "communicator" hormone. It is the grandfather of all hormones, communicating to a great degree the direction of entire endocrine system.
So what causes that deregulation? Some of the known causes are viruses that strike the pancreas, acute trauma (as often seen in post-traumatic stress syndrome), birth defects in the organ, and extensive chemical exposure (like in Gulf-war syndrome). Again, only about 5% of diabetes cases worldwide make up this category, although it has been increasing in recent years as both traumatic stress and chemical use increases.
With Type 2 diabetes, habit and behavior modification to incorporate healthy eating, sleeping, and exercise can actually successfully reverse the disorder IF consistently applied before auxiliary damage occurs to the other systems of the body.
In our classes, it is not uncommon for persons with Type 2 to regain complete control of blood sugar and lipid levels, much to their personal physician's delight. In fact, we have a few M.D.'s who have been through our classes and several who refer their patients to our classes for just that reason. We are always happy to come along side their physician supervised strategy and help with education and application of healthy lifestyle habits.
Type 1, however, normally requires medical supervision for life and assistance with medication on a daily if not hourly basis to regulate blood glucose. But, and this is important…
It should not go without emphasis that even Type 1 insulin-dependent diabetics can greatly improve their responses to therapy by mindful attention to their lifestyle factors!
For example, many clinicians observe a predominant mindset in diabetics that as long as medicine is available, lifestyle changes are optional. That's the lazy way to early "retirement", to put it nicely.
Unfortunately this thought process leads quickly to the deterioration of the other systems of the body because of the tremendous stress it places on the heart and other organs. This is the very reason statistics show that approximately 85% of persons diagnosed with diabetes die of a heart attack.
But it does not have to be that way!
No, in both types of the disease, lifestyle changes should be the primary course of treatment for long-term regulation and protection from adverse side effects of the disease, utilizing medication as a tool when deemed prudent and necessary by your physician.
Here are three tips that can be applied to make substantial impact on the body, the blood sugar, and the protection of the other organs:
First, consume a slightly higher amount of protein than carbohydrates, and a much larger volume of fiber in the form of vegetables. Generally, the closer the foods are to their natural state, including fiber and skin, etc, the more slowly they convert to sugar in the bloodstream.
This is called the glycemic index and is well worth a bit of education on. It is not the primary factor by any means, but it is especially important for persons diagnosed with Type 1 diabetes.
Additionally, Type 1 responds very well to a combination of protein and carbs, in balance, at regularly spaced intervals throughout the day. For example, almond butter and whole grain toast or a chicken, cheese, and whole grain tortilla quesadilla, with much lighter portions of the carbs than proteins.
This strategy gives both long and short term energy sources and building blocks, making it easier to regulate the blood sugar levels without drastic spikes or dropouts.
Couple this steady, balanced supply of fuels that are high in nutritional value with light to moderate exercise when levels begin to rise. This approach is very effective for Type 1.
Much differently, Type 2 diabetes typically responds most excellently to separation of carbs and proteins, with a limitation of carbs to once daily consumed within a two hour period. (There is more in depth teaching on that Type 2 strategy and its proper execution in our Series 1 Nutrition and Wellness Essentials Series.)
Second, the importance of exercise, regular daily, continual movement and energy expenditure, is essential, not optional. It isn't just a good idea. It is a requirement for blood sugar control.
We teach you over and over: "If you work with the design of the body, it works for you!"
Here's what you need to grasp: Your body is designed to regulate blood sugar via the balancing factors of expenditure of energy and regular intake of quality fuels.
Look at it this way: If you fill the gas tank on a car and never drive it, but you keep filling that gas tank with more fuel, over time, you will end up will a disastrous fuel spill – toxic and hazardous. Same concept.
You have been given the most exquisite vehicle known to man… the human body. Treat it as such. Put the best fuel in and drive it with pleasure. Believe me! You will enjoy the ride of your life much better this way!
And, the third tip is SLEEP. Sleep is a REQUIREMENT. Did you know that persons who regularly get 6 or fewer hours of sleep are at a much greater risk of diabetes, no matter what they weigh?
The body heals and replenishes while we sleep. Like exercise, it is not optional. No matter what you think is "normal" for you… it isn't HEALTHY for you. So get adequate sleep for your body to heal and function properly, 7 to 9 hours per night. (If you need more help on this, we have a whole class on developing better sleep patterns our Series 1 Nutrition & Wellness Essentials.)
The bottom line with both types of diabetes and most other diseases too, really, is to regulate blood glucose and hormones more evenly and normally.  (You know, work with the design…)
Again, the medications designed to assist in controlling your blood glucose are not a license for poor health habits.
The winning approach is always to seek to regulate hormones cycles with application of the seven health essentials, then compliment with the use of medication as necessary, but only as a tool, not as an enabler of choices that lead to further disease.
Want to learn more? Please feel free to ask general questions in the comment section. We will do our best to address them in our coming articles and classes.
We are so pleased you joined us today. We hope this information is helpful and encouraging on your journey. Please, look around a bit before you leave and avail yourselves of the many other articles and resources now at your fingertips our new website!
The number one resource for Food, Fitness, Family, Faith, and Fun!
Know someone who is struggling with some health problems?
Of course you do! Please share this with them.
Believe. Choose. Activate. Achieve. (Repeat.)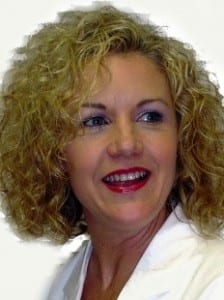 Michelle Pearson is a dynamic wellness coach, speaker, author, and the Founder & President of Picture of Health Inc. (http://thepictureofhealth.com). On a personal health journey for the past 18+ years, Michelle's mission is to educate, activate, challenge and equip others to live a full, satisfying life through the use of state-of-the-art educational resources to produce significant and lasting health breakthroughs.
Picture of Health Inc
PO BOX 267

Harrison AR 72602
Did you learn anything? Leave me your comments and questions below!